Unbeatable all inclusive holiday destinations
Saturday, 9 February 2013 1:49 PM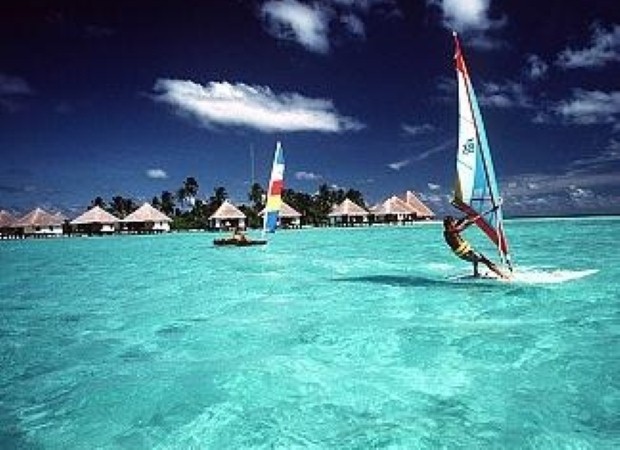 ---
All inclusive breaks are perennially popular choices for holidaymakers looking for the ultimate in relaxation. If you're considering going all inclusive for your next getaway, read our guide to find out more about some of the best places to go to.
The Maldives
When it comes to luxury holidays, the Maldives is a destination that's hard to beat. An archipelago in the Indian Ocean, this nation is famous for its beautiful weather, utterly unspoilt scenery, excellent scuba diving opportunities and fabulous resorts.
Indeed, it's the calibre of these resorts – which you can find out more about by clicking here – that make this destination such a fantastic one for all inclusive holidays. Of course, having accommodation that offers this kind of package is part and parcel of any all inclusive holiday destination – but those in the Maldives really stand out.
This is because the vast majority of them offer incredibly lavish, luxurious accommodation equipped with indulgent spas, exceptional cuisine and all the other facilities you could possibly need for the perfect holiday. What's more, there is no more than a single resort on any one island – something that is actually part of the law here – so you can expect a unique sense of seclusion and privacy.
Each island also has its own scuba diving centre, so it's easy to discover the colourful local marine life, whether you're an experience diver or a total novice. Fish Head and Maaya Thila are two of the most popular and exciting dive sites in the country.
Sharm el Sheikh
Another fantastic option for all inclusive breaks is Sharm el Sheikh, which is situated on the Sinai Peninsula in Egypt. This modern resort receives up to 11 hours of sunshine a day, which makes it ideally suited to sun worshippers – but this isn't what it's most famous for.
Indeed, Sharm el Sheikh is probably best known for being a divers' paradise. The coastline here, and particularly Ras Mohammed National Park, offers world-class scuba diving opportunities. Alongside scuba diving, there are plenty of other water sports to try, including canoeing, waterskiing and parasailing – or you could just enjoy a fun banana boat ride if you prefer!
If, however, you like the sound of keeping your feet on dry land, you will still have a lot to look forward – and not just relaxing on the beach, though this is certainly a must during your stay. Activity options include exploring the Sinai Desert, which can be done by either camel or Jeep, and discovering the unusual hues of the rocks in Coloured Canyon.
Costa Blanca
Located on the Mediterranean coast in the Alicante province of Spain, the Costa Blanca is a fantastic destination for all inclusive breaks. Perhaps the most famous holiday hotspot within this region is Benidorm, which is known for its popularity among Britons.
Choose a trip to Benidorm and you can expect all comforts of home – including favourite foods such as fish and chips – blended with the delights of Spain, such as lashings of sunshine and great nightlife. However, the Costa Blanca also has some more authentically Spanish destinations.
For example, Torrevieja is a great place to stay if you're hoping to soak up as much Spanish culture as you are Mediterranean sunshine. This city is known for its great tapas and its charming narrow streets, so make time to explore the urban areas as well as lounge around on the beach.