Top 10 destinations for USA national park holidays
Thursday, 26 July 2012 4:19 PM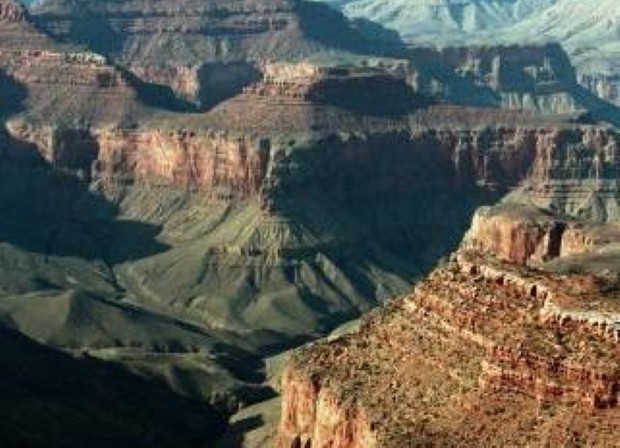 ---
There is no better destination in the world for an activity holiday than the USA, thanks to its national parks. These conservation areas have both stunning scenery and the perfect terrain for all sorts of adventurous pastimes.
If you are thinking about taking a national park holiday in the USA, you will have plenty of choice, as there are 58 of these protected areas. Whether you wish to see Hawaii or Alaska, or would prefer to take a tour of the mainland, there will be an ideal location for you.
Grand Canyon
Arizona's Grand Canyon, a 277-mile scar on the landscape carved by the Colorado River, is one of America's great natural sights. The rugged terrain, both in the canyon and the national park that surrounds it, is perfect for camping, hiking and horseback riding, but perhaps the best experience you can have here is rafting. Paddle your way along the river and you will enjoy some perspectives on the terrain that cannot be seen from above.
Yosemite
Located in California, Yosemite National Park features giant sequoia groves, rugged cliffs and spectacular waterfalls. The unusual rock formations, such as the Half Dome, are popular with climbers, although most visitors prefer to explore by bike or by tackling the many hiking trails. You can also try swimming and rafting in the Merced River.
Denali
Alaska's landscape is unlike anything you will experience anywhere else in the world. Head to Denali National Park and you can try glacier walks and hiking in the forests of the foothills of Mount McKinley, the highest peak in North America. It is also a great location for wildlife lovers, as you may spot grizzly bears, caribou and wolves.
Yellowstone
The world's first national park stretches across parts of Wyoming, Montana and Idaho, and boasts some of the most rugged terrain imaginable. With mountains, forests, fast-flowing rivers, erupting geysers and herds of bison roaming wild, the area is an adventurous tourist's dream. Hiking, horseback riding, llama packing, cycling and fishing are just a few of the ways to pass the time here.
Zion
Located in Utah, Zion National Park is famous for its beautiful red sandstone canyons and vast rock formations. It is a magnificent backdrop for cycling, walking and kayaking, while you could also test yourself by tackling the hike up to Angels Landing, which will see you rewarded with stunning views if you can negotiate the steep ascents and narrow ridges on the way to the top.
Arches
It won't take you long to work out how this national park in Utah got its name. It has more than 2,000 natural sandstone arches that rise out of the arid landscape as though they are monuments. You can hike out to some of the most eye-catching examples or ride around the park in a Jeep to take in more of it.
Mount Rainier
This national park in Washington state is named after Mount Rainier, a 14,411 ft high active volcano that dominates the skyline. The slopes and surrounding areas are covered by glaciers, forests and alpine meadows, which provide the perfect setting for hiking. Tackling the 93-mile Wonderland Trail will take you through the best of the scenery, but there are plenty of shorter routes available as well.
Olympic
Located on the Olympic Peninsula in Washington State, this national park has coastline, mountains, glaciers, rainforests and meadows to explore. You can visit tidepools, hike through beautiful surroundings, laze on the beach or relax in a hot spring during your time here. The park is a real favourite with wildlife enthusiasts, as it is home to more than 250 species of birds, together with marine mammals such as seals and sea otters.
Kenai Fjords
Alaska's Kenai Fjords National Park is where you will find the Harding Icefield, as well as a host of glaciers and a spectacular coastline. A boat tour of the glaciers is a must, as you will be treated to views you never forget, while you can also take a whale watching trip or try sea kayaking in Resurrection Bay.
Acadia
Acadia National Park is made up of a number of islands located off Maine's Atlantic coast and features a variety of landscapes, from beaches and cliffs to mountains and forests. Hiking, swimming, climbing and cycling are all popular activities with visitors, while you could also try your hand at ocean fishing.