Discover Amsterdam's quirky Christmas markets this winter
Saturday, 27 October 2012 2:38 PM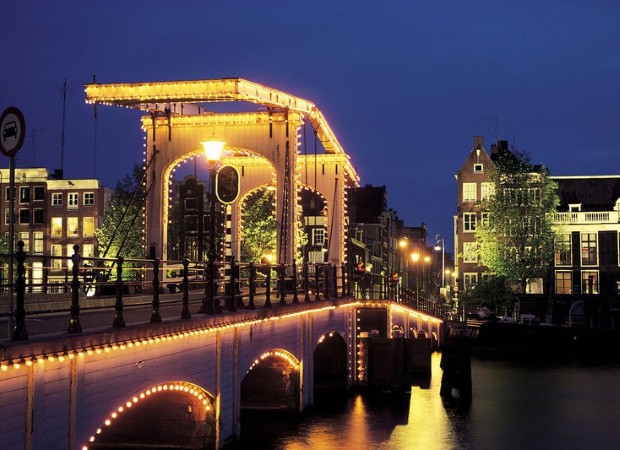 ---
The Christmas markets in Amsterdam are some of Europe's hidden gems. Although they are not quite as well known as their counterparts in places like Germany and Austria, they are certainly worth exploring if you're heading to the city in December.
Amsterdam has many quirky attractions, so it should be of little surprise that some of the festive markets that spring up around the city are equally unusual. Here is a pick of some of the best Christmassy stands to visit. Look out for offers on cheap Amsterdam hotel rooms at this time of year to make your winter break a little more affordable.
Albert Cuypstraat market
The Albert Cuypstraat market is open year-round, but when the weather cools down and December hits, it develops a distinctly festive feel. If you're Christmas shopping, this is an excellent place to begin due to the sheer variety of stalls.
You'll find everything from clothes and jewellery to toys and seasonal food on sale here. This is generally considered to be the biggest and most colourful of Amsterdam's Christmas markets, but one of the lovely things about the city at this time of the year is that small groups of stalls seem to pop up all over the place.
Museumplein market
In Amsterdam's Museumplein you'll find a collection of Yule stalls throughout December that, again, sell an eclectic range of goods. An added bonus of coming here to do your Christmas shopping is that there's also an ice rink, so you can take a break from splashing your cash to glide around on a pair of skates.
Funky Christmas markets
As their name suggests, these aren't your usual seasonal offerings, which means they should definitely be on your itinerary if you're looking for something out of the ordinary.
These events have been born from the Sunday Markets that are held at the Westergasfabrik on the first Sunday of every month. On the last weekend before Christmas, however, the market lasts for two days (December 22nd and 23rd in 2012) and promises a host of festive treats.
As well as craft stalls, you'll also find stands selling a range of seasonal delicacies. Look out for warme chocolademelk, which is a rich hot chocolate, and koek en zopie – a piece of cake served with a spiced alcoholic drink.
Christmas Palace
If there's one place that is guaranteed to get you in the mood for the coming celebrations, it's the Christmas Palace. This isn't actually a seasonal market, but is in fact a shop that is open 365 days a year selling all manner of festive goods.
This is the perfect store to pick up a quirky decoration for your tree at home, and it also sells a selection of seasonal gifts and ornaments.
Bloemenmarkt
The flower market (or Bloemenmarkt) is another shopping experience that runs all year, but in late November and December it too adopts a festive atmosphere. This is the best place in the city to buy a Christmas tree – probably unsurprisingly – and other seasonal plants like holly and mistletoe can also be found on the stalls.
While you might not want to take one of these home with you after a weekend away, there's nothing quite like the smell of fresh pine to make you think of Christmas.
Castle Keukenhof Christmas market
The final offering on the list is the Castle Keukenhof Christmas market, which this year will be held from December 6th to December 9th. In addition to its vast array of stalls, this festive event promises a Christmas fair and a winter wonderland to be explored.
There's an ice rink within the castle's grounds, and if you want to take a stroll in the gardens you'll be guided by beautiful fairy lights that adorn the plants and trees.