British fun at The Diamond Jubilee Festival
Tuesday, 24 April 2012 8:25 AM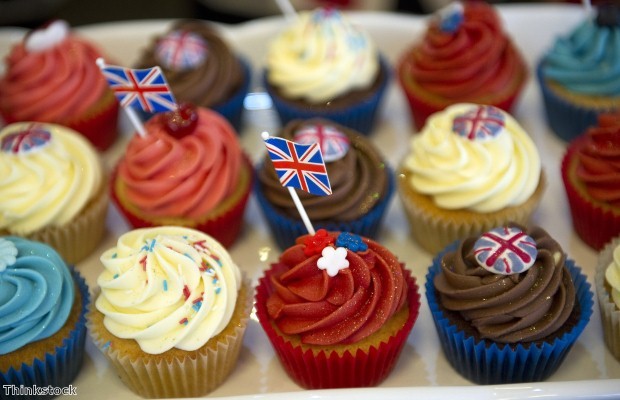 Pop up pubs, bandstand tea dances, tea gardens, and a portrait of the Queen made from 3,120 cakes are all set to grace the Diamond Jubilee Festival at Battersea Park this June.
The event will also be an ideal vantage point to watch the large Diamond Jubilee Pageant taking place on the Thames.
Live music will be provided throughout the day by The Noisettes, Urban Soul Orchestra, and DJs Norman Jay and the Good Times Sound System, amongst others.
Other highlights include a cake baking competition, which will feature a three-metre high portrait of The Queen made out of 3,120 cakes – one for each week of her reign – battle it out against the Women's Institue's 500 specially designed Jubilee cakes, which will be displayed on a giant diamond encrusted cake stand and eaten throughout the afternoon.
Wayne Hemingway, festival co-curator, said: "We'll be creating a completely immersive environment – a timeline through the 60 years of our Queen's reign. This will be a proper knees-up with dancing and plenty of activities – it's a chance for people to put their glad rags on, polish their dancing shoes and take a sideways, creative and uplifting look at British eccentricity."
The festival will provide a truly creative day for the whole family to get involved in. Festival-goers will get the chance to play traditional British games with a Jubilee twist, listen to historic fairy-tales, and create their very own souvenirs of the day.
They can also enjoy a ride on the vintage steam fair, shop in the Right Royal Department Store, watch films in the open air cinema and learn to dance 1952-style.
Tickets can be purchased from Ticketmaster with a charge of £5 per person to cover administration costs. Tickets for children aged 12 and under, who will need to be accompanied by an adult, are free.
Follow us @Travelbite