Things to see and do in the City of London over the weekend
Tuesday, 5 July 2011 12:00 AM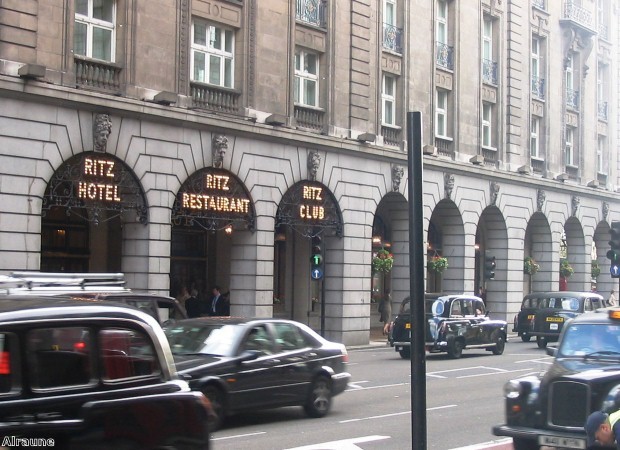 ---
If you're soon to be heading off on a weekend getaway in London, you're probably eagerly planning the details of your trip – such as where to go and what to see. On Saturday and Sunday, the hive of activity that is the city reaches a crescendo – so you certainly won't be short of options!
City of London hotels offer the perfect base for a weekend exploring all the capital has to offer, whether you're anticipating a few days seeing as many famous sights as possible or are planning to hit the shops and bars.
Holidaymakers looking for truly memorable accommodation might find the Tower Hotel fits the bill perfectly, overlooking iconic sights such as Tower Bridge and the Thames. Alongside its fabulous location, it boasts a four-star service, so you can look forward to a luxurious break.
Once you've picked which of the numerous available hotels in London you'd like to stay at, you can start thinking about exactly what you want to do during your holiday.
If this is your first trip to the capital, it's likely you'll be keen to visit some of the top sights, such as Big Ben, the Houses of Parliament and Buckingham Palace. These historic and fascinating buildings are among the city's most prestigious attractions.
Another great place to stop by is the Tower of London – somewhere that's especially convenient if you decide to stay at the Tower Hotel. Boasting a thrilling 900-year history, this amazing structure has had diverse uses throughout its past, from palace to prison and from place of execution to zoo, to name but a few.
Today, you can take a tour of the tower and see the stunning Crown Jewels, as well as the king's bedchamber.
The capital's vast array of art galleries are also well worth visiting. Particularly notable are the Tate Modern and the Tate Britain, while there are plenty of smaller venues featuring lesser-known artists and rising stars, such as Camden Arts Centre.
Alternatively, you might be anticipating a weekend making use of the city's ample shopping and leisure facilities – and London is certainly not a capital to disappoint when it comes to letting your hair down.
Among its most popular retail districts are Oxford Street, Regent Street and Covent Garden, where you'll find a mix of fabulous designer brands, huge department stores with glittering window displays and high-street staples such as Topshop and H&M.
In addition to the shops themselves, you'll find these areas sprinkled with a plethora of fantastic eateries, from small cafes and pizza places to fine restaurants serving up the last word in haute cuisine.
Of course, it's these restaurants, bars and pubs that form another of London's greatest attractions, so if you're something of a gastronome or just itching to find traditional and historic venues, you're likely to love your time in the capital.
Alongside the wonderful restaurants there are some simply incredible pubs and bars. If you're into wine, heading to Gordon's Wine bar is an absolute must. This low-ceilinged, candlelit venue is said to be one of London's oldest wine bars and serves an amazing range of delicious vintages.
Situated close to Charing Cross Station, it's easy to get to – and equally easy to lose several hours in!
And once you've enjoyed a drink and a fabulous dinner in one of the city's countless restaurants or bars, why not usher the weekend in with a trip to one of London's famous nightclubs?
Whether you intend your trip to be all about seeing the sights or you want nothing more than a decadent getaway filled with visits to countless shops and bars, London has it all.