Explore a whole country in weeks with Real Gap Experience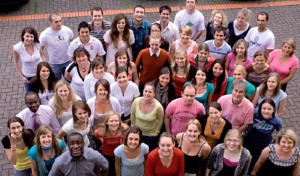 When it comes to overseas travel, spending just a few days in one country is never enough time to truly get to know the nation's culture and people.
The best way to get under the skin of a foreign nation is to tour its most popular spots, sample its various dishes and get involved with local communities over the course of a few weeks.
That's exactly what you'll get with immersive gap year adventures from Real Gap Experience.
Our real experience trips let you spend between two and four weeks in a fascinating country such as India, the US, Botswana or Thailand for an unforgettable insight into that nation's way of life.
All about gap experiences
Forget simply lazing on a beach for a few days – explorative gap experiences are the ultimate way to truly get to know a particular country.
Spend up to a month travelling around the region, learning the language and sampling its food along the way. Take part in a range of indoor and outdoor activities, volunteer in the community and trek through natural hotspots for a true picture of your destination.
Some of the areas you can explore on tours from Real Gap Experience include Vietnam, Tanzania, Cambodia, Costa Rica, the Galapagos Islands, Peru, China and South Africa.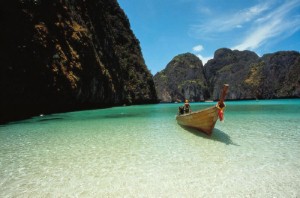 One of our most popular gap experiences is our four-week gap trip to Thailand, during which you can see Bangkok's most colourful sights, go trekking in the hills of Sangkhlaburi, swim in Erawan National Park's cooling waterfall pools, volunteer in orphanages and schools, relax on the paradise island of Koh Pha Ngan and get to know some of the country's oldest indigenous groups.
If you're lucky, you may be able to round off your adventure with an unforgettable Full Moon Party on Ko Pha Ngan, which attracts thousands of revellers to the island's beach every time the moon appears in its entirety.
You can have a similarly well-rounded experience offering a little bit of everything in the other countries that we provide tours to – just imagine getting to know America's wild west, vibrant east and laidback south in a single trip, or sampling the authentic versions of the regional dishes you can find in your local Indian restaurant while seeing four very different parts of the Asian country.
Gap experiences truly are the best way to soak up the sights and sounds of a foreign culture – and choosing an adventure put together by the experts at Real Gap Experience ensures you really do have the time of your life.
Book your adventure with Real Gap Experience
As a member of the TUI Travel group and the UK's largest gap travel company, Real Gap Experience has all the expertise you might need to help you choose the perfect tour for you.
We've sent 45,000 people on the adventure of a lifetime to date and our team of 40 advisors – all of whom are well-travelled themselves – are ready to do the same for you.
If you're not sure which destination is best for you, we can highlight tours that we think you would enjoy based on your interests and guide you through the booking process once you've made a decision.
You can rest assured that your money will be in safe hands – we are a member of the ATOL scheme for flight-inclusive programmes and our other adventures are covered by our ABTA membership, which offers you your money back if a company failure was to occur.
Call us today on 01892 882 613 or email us at info@realgap.co.uk to see what we can do for you.

---