Classic walking holidays in the UK
Friday, 25 February 2011 12:00 AM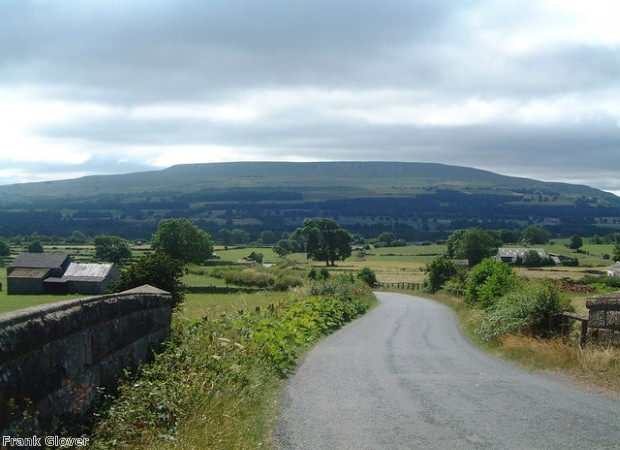 ---
If you are hoping to see a bit more of the UK there are few better ways to do it than by taking walking holidays.
Head out of the packed cities and you will find the UK has some stunning countryside scenery and lots of historic sites. Exploring the country's rural areas on foot will allow you to enjoy not just the views, but also some rare peace and quiet in the tranquil surroundings.
Walking holidays are often associated with camping and lugging all your gear around with you, but that need not be the case. It is possible to book breaks that involve staying in guest houses and country pubs, with your luggage transported by road as you enjoy walking between your overnight stops.
This will allow you to tackle the walks at your own pace, without having to worry about carrying too much equipment and putting your tent up at the end of the day. And you can look forward to the ambience of a traditional pub every night and a hearty breakfast before you set off in the mornings.
Peak District walking is one of the great outdoor experiences available in the UK. The region is famed for its rugged beauty and vast expanse of unspoiled countryside, and you will be able to try anything from testing walks over the big hills to leisurely strolls through the foothills.
Wherever you look in the Peak District you will see heather-clad moorland and craggy hillsides. There are also some fascinating man-made attractions to visit during your walks, including the ruins of the 11th century Peveril Castle near to Castleton and the magnificent Chatsworth House – one of the best-preserved examples of an English country house.
The Peak District is far from the only place to go walking in the UK. You may also want to see what Northumberland, with its beautiful coastline and rolling hills, has to offer.
Spend a few days walking in the north-east county and you will be able to enjoy some stunning seaside views, together with the imposing Bamburgh Castle, St Cuthbert's Cave and the historic market town of Alnwick. The area is also a paradise for wildlife lovers, with seals and a host of seabirds among the species you are likely to see.
A little further south, the North Yorkshire Moors make a great destination for a walking holiday. The region has lots of areas of unspoiled countryside, with rolling farmland, woods and riverside paths to enjoy. There are also a host of picturesque villages to visit, all with traditional pubs – the ideal places to enjoy a break during a day's walking.
Alternatively, you could choose the Yorkshire Dales for your holiday. The area is renowned for its beautiful countryside, with the fast-flowing rivers Ure and Swale running through a landscape criss-crossed with dry-stone walls.
There are also plenty of places to stop off at during walking holidays in the Dales, including Castle Bolton – once used as a prison for Mary, Queen of Scots – and the spectacular Aysgarth Falls, which have been an inspiration for works by JMW Turner and William Wordsworth.
Wherever you choose for your walking holiday in the UK, you are guaranteed to enjoy beautiful scenery, historic places to visit, great food and drink, and terrain to suit your ability and fitness level.