The Rockies and western Canada: top reasons to explore by rail
Thursday, 12 April 2012 6:41 AM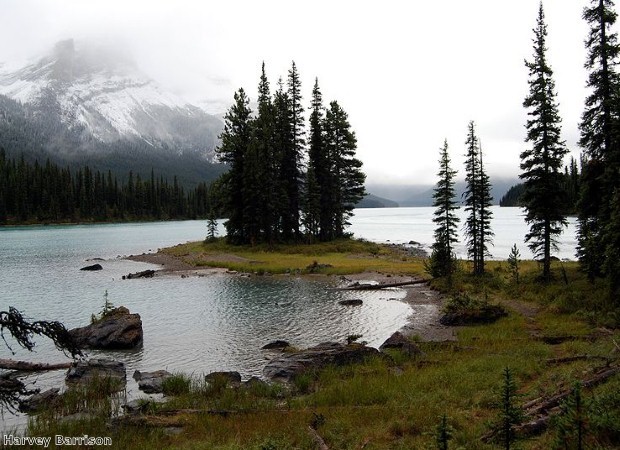 ---
With its dramatic landscapes and friendly locals, Canada is an amazing place to explore – particularly if you do so by rail. Find out why this is especially true when discovering the Rockies and western Canada by reading our guide.
Explore wilderness areas with ease
Canada is a vast country with huge areas of wilderness, which are some of the nation's most exciting places to explore, but it's not always easy to really get into the heart of them. By choosing escorted train holidays, however, you can do so with ease.
Options like the Skeena train will whisk you into the famous Rocky Mountains, for example, while you are free to sit back and take in the amazing scenery. Indeed, rail lines in Canada can lead you into some of its most exciting wild regions, where there is little more to remind you of civilisation than the train tracks themselves.
Travel on some of the nation's most amazing trains
Of course, if you're considering a rail holiday, it may well be that you're something of an enthusiast for this mode of transport. Whether you are or not, the fact that you'll have the chance to travel on some of the most celebrated trains in the nation, such as the Rocky Mountaineer, is bound to act as a draw. Trains like this combine comfort and great viewing facilities with awe-inspiring routes, making them an unforgettable way to travel.
See more of Canada's top destinations
Whether you decide on a pre-established itinerary or a tailor made holiday, choosing to travel by rail means you can see some of the most exciting destinations Canada is home to. Starting off in Vancouver Island, for example, will give you the chance to explore the provincial capital of British Columbia, Victoria, before beginning your rail adventure in earnest.
The Dayliner, Malahat will be the first train you board, giving you some amazing views of Malahat Mountain, Vancouver Island's east coast and the Strait of Georgia as you travel towards Courtenay. From here, you'll take a coach to Port Hardy and prepare for your next adventure.
Without doubt one of the trip's highlights, travelling through the Inside Passage by ferry gives you an unrivalled chance to spot some of the beautiful islands and wildlife that make this area so famous. Your final destination for the day will be Prince Rupert, where you'll have the opportunity to explore local museums before getting back on the rail lines once more.
From Prince Rupert you can start one of the most exciting legs of your journey – and it's here that the advantages of travelling by rail become even more apparent. By riding the splendid Skeena train, you'll head into the Rocky Mountains for a real rail adventure. On your first day aboard, you will follow the coast and then pass remote settlements, before chugging through valleys and past gorgeous lakes set against a mountainous backdrop.
After spending the night in Prince George, you'll re-board the train to be whisked across some of western Canada's most incredible landscapes. Today's route goes into some of the most remote areas, so expect to see an abundance of wildlife – including elk, coyotes and moose – as well as sights such as Mount Robson, the tallest mountain in the Rockies.
Having arrived in Jasper, you'll spend the next day exploring Jasper National Park – somewhere that is home to a wealth of stunning scenery. Among the top spots you'll visit on your tour include Maligne Canyon, an incredible natural wonder famous for its unusual rock formations and stunning waterfalls.
Once you've finished exploring Jasper, your rail adventure will continue with a trip on the Rocky Mountaineer – one of the nation's most celebrated trains. This will give you another chance to see the towering Mount Robson, while you can also view the Cariboo Mountains and cross the Continental Divide.
Continuing on the Rocky Mountaineer the next day, you'll travel past dramatic landscapes, including the North Thompson River Canyon, before arriving in Vancouver, where you'll be given a guided tour. Your itinerary will include gems like Stanley Park, the old Gastown quarter and the Calipano Suspension Bridge, which famously hangs above a breathtaking gorge.