A guide to Nova Scotia's top natural attractions
Wednesday, 8 August 2012 3:27 PM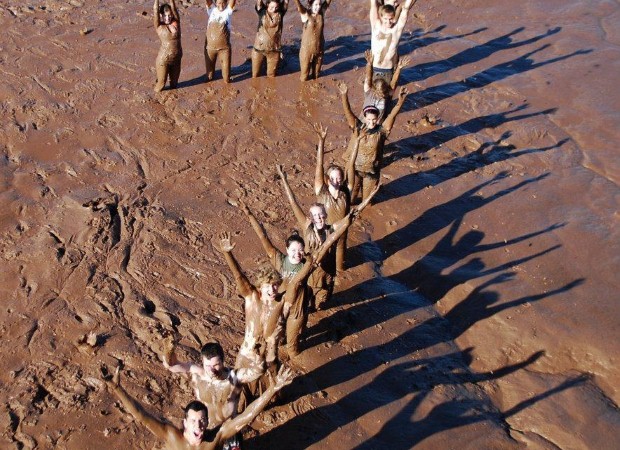 ---
Nova Scotia in Canada is an excellent choice for a holiday if you're interested in stunning scenery and outdoor pursuits. Take a look at our handy guide to find out where to go and what to do if you're looking into breaks in Nova Scotia.
Cape Breton Highlands National Park
Located on the island of Cape Breton, this spectacular 950 sq km site has a long history and some beautiful cliffs, river canyons and headlands to explore. It's also ideal for a wide range of activities, from hiking and cycling along some amazingly scenic trails to fishing and golf.
Keep an eye out for wildlife such as leatherback and wood turtles, garter snakes, salamanders, red squirrels and bobcats, and head to the shore in the summer to have a chance of spotting minke and pilot whales. You might also see grey, harp and harbour seals.
Annapolis Valley
Stretching from Digby to Windsor, Annapolis Valley is something of a haven for outdoor adventurers. One of the key sights here is the Balancing Rock, a long, vertical column of rock that looks perilously close to toppling into the sea. You can reach this impressive attraction by hiking along the Balancing Rock trail.
There are many more walking paths to follow in the area, including the Cape Blomidon Hiking Trail, which will take you through hardwood forest before rewarding your efforts with stunning views of the Minas Basin. Other activities to indulge in while in Annapolis Valley are horse riding, kayaking and canoeing.
Bay of Fundy
The Bay of Fundy is situated next to Annapolis Valley, making this a great spot to spend a couple of days in before or after visiting the valley. The main attraction here is the huge tidal bore that occurs twice a day every single day – the only one in the world to do so.
Make the most of this phenomenon by going rafting; there's nothing quite like floating calmly on the waters one minute before being jerked across powerful rapids the next! You can also go whale watching from Digby Neck or walk through Cape Chignecto Provincial Park.
Kejimkujik National Park
Kejimkujik is the only Canadian national park that is also a designated historic site, making for a great all-round holiday whatever your interests are. You'll be spoilt for choice if you want to focus on the attraction's natural draws, with the park harbouring dozens of lakes, ponds, rivers and streams, a huge expanse of Acadian forest, lots of wetlands and Kejimkujik Seaside on the coast.
Activities in the park include wilderness and trail hiking, cycling, swimming, fishing and kayaking. If you would prefer to explore the park's cultural heritage, visit the commemorative monument honouring the history of the Mi'kmaq people – who lived in the area for thousands of years before the Europeans arrived in the 17th century – and head to the visitor centre for an overview of the park's past.
Eastern Shore
The rugged Eastern Shore is the place to be if you have a passion for water sports. One of the most popular pursuits here is surfing, especially at the Martinique and Lawrencetown provincial beaches. Sea kayaking, too, is a top coastal activity, offering a fantastic way to really get to know this part of Nova Scotia.
Many birds make the Eastern Shore their home, meaning there are several spots where you stand a good chance of seeing certain species. Look out for the bald eagle at St Mary's River in particular, which can be seen at any time of year and is a close relation of Nova Scotia's official bird, the osprey.
Northumberland Shore
This part of Nova Scotia boasts the highest number of warm water ocean beaches in Atlantic Canada, making it an excellent stop for swimmers and summer sunbathers. Of course, you can do a bit more than simply lie on the sand here, with just a few of the other activities you can engage in ranging from kayaking in Antigonish Harbour and playing golf to hiking up Cobequid Mountain and even zip lining from the summit of MacGrath Mountain.
One of the best ways to explore this picturesque region is by travelling along the Sunrise Trail, which offers the chance to learn about Nova Scotia's Scottish heritage while also spotting wildlife and trekking through marshes and sand dunes.