Take to the waves with sailing holidays from Sunsail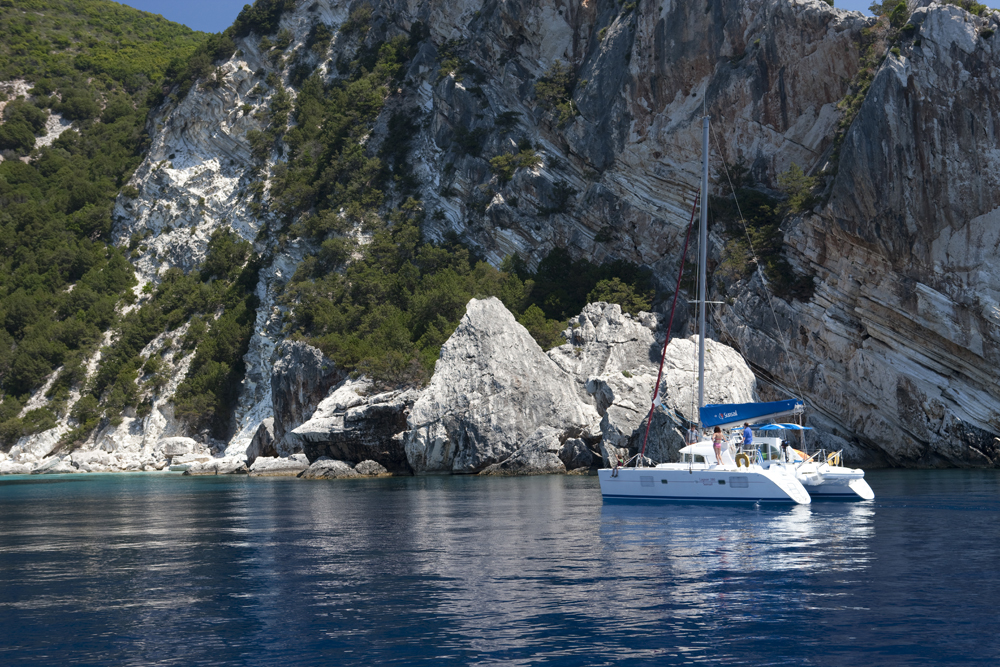 If you have ever dreamed of taking to the waves and exploring a far flung part of the planet then why not think about booking a sailing holiday?
Whether you are a novice or an experienced sailor, want to enjoy meeting new people as part of a group or would rather sail off on your own, Sunsail can help you to find your perfect holiday at sea.
We offer a range of services including yacht charter – with or without an experienced skipper – and flotilla sailing in 28 locations around the world, so are perfectly positioned to help you put together your ideal break.
Mediterranean sailing holidays
The Mediterranean is a sailor's paradise, with its beautiful scenery and huge variety of places to visit – you can moor up along the coastline and find everything from small fishing villages with traditional local restaurants to the delights of big city nightlife.
Sailing in the Mediterranean breaks are likely to be suitable for you whatever your experience level at the helm is, as there are plenty of protected waters close to land, as well as some thrilling open-water crossings.
Sunsail has yacht charter holidays available in a variety of locations in Italy, Greece, Turkey and Croatia. You could choose to base your sailing holiday in the Sicilian capital Palermo, from where you will be able to explore some of the nearby islands such as Ustica and Favignana or even head further afield to Malta or the Tunisian coast.
In Greece, you can begin your break by chartering a yacht in Athens or Milina, or try the luxurious surroundings of our Beach Club at Vounaki, where you can enjoy plenty of sailing together with a range of other water sports.
Alternatively you could see why the beautiful countries of Croatia and Turkey are becoming increasingly popular as tourist destinations, by beginning your sailing holiday in Dubrovnik or Gocek.
Caribbean sailing holidays
It is not only the super-rich who can choose sailing in the Caribbean for their holidays, as Sunsail has yachts based in a range of exotic destinations in the region.
The Caribbean is renowned for its beautiful beaches and warm weather, and whatever your level of sailing experience you will be able to enjoy a little island hopping during your break.
Whether you wish to charter a yacht or take a flotilla sailing holiday, you can begin your adventure in St Vincent and the Grenadines or Tortola in the British Virgin Islands.
Both locations offer the opportunity to sail from tranquil bay to tranquil bay, mooring up overnight in some of the Caribbean's most beautiful locations and dropping anchor for a spot of snorkelling during the day.
You can also choose to begin yacht charter holidays in St Martin – a favourite holiday spot with celebrities – Guadeloupe, Martinique, Antigua, Grenada or on the Central American coast in Belize.
North of the Caribbean you can arrange a sailing holiday in the beautiful surroundings and clear blue seas of the Bahamas, from Sunsail's base on Abacos.
Why choose Sunsail when booking sailing holidays?
At Sunsail we have more than 35 years of experience in arranging sailing holidays all over the world.
Our friendly staff have the expertise needed to help you find a holiday that matches your background in sailing, whether you are a complete novice or have been at the helm for years.
We offer everything from sailing lessons for beginners to bareboat or skippered yacht charter and flotilla holidays, meaning you are sure to be able to find the right break.
Our extensive yacht charter fleet contains monohulls and catamarans in a variety of sizes, with the smallest sleeping only four people and the largest having cabin space for 13 sailors.
All the boats undergo regular maintenance and cleaning so you can be sure you have a seaworthy and comfortable vessel for your sailing holiday.
You will also be provided with all the practical things you will need while at sea, such as bed linen, towels, cooking gas and snorkelling gear.
So whether you plan to cast off in search of some solitude or take to the seas as part of a sociable group, you can be certain that Sunsail will do everything possible to make your holiday a success.
---