Find the perfect overseas adventure with Real Gap Experience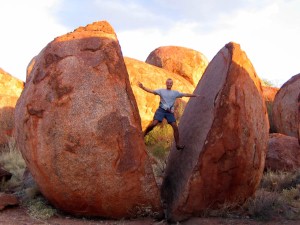 Choosing to go on a gap year or career break can be one of the most exciting decisions you'll ever make, whether you're looking to volunteer overseas or simply satisfy your wanderlust.
Whatever your reason for wanting to go adventuring abroad, selecting the right travel provider can make all the difference between an enjoyable trip and an unforgettable one.
Real Gap Experience is the leading gap year travel firm in the UK, sending thousands of people to their dream destinations every year.
Whether you're looking to go away for two weeks or two years, we can help you put together the perfect adventure for you thanks to the expertise of our 40-strong team of advisers, all of whom have been on gap years or career breaks themselves and know exactly what makes for the ideal overseas getaway.
Choose your own adventure
There are several types of journeys to choose from depending on where you are in life and what you want to get out of your time abroad.
Gap years are popular among those who want to take some time out either just before going to university or after graduation, while career breaks enable workers to quit the rat race for a while and see something of the world before they return.
These adventures can take the form of tours around destinations ranging from Australia, Africa and the US to Peru, Fiji, the Himalayas and Ecuador.
You can choose from trips lasting for varying periods of time and involving all manner of activities. If you simply want to have fun, there are adventures that allow you to explore a particular location – or several – and indulge in pursuits such as surfing and sailing.
Other tours follow a specific theme or are focused on a particular activity, such as climbing Mount Kilimanjaro, trekking to Machu Picchu or training to be a cowboy or cowgirl on an Australian ranch.
For those looking to volunteer abroad on their gap year or career break, there are plenty of options to choose from.
Giving your time up in this way can be a truly rewarding experience, whether you help out with wildlife or environmental conservation, embark on teaching work within a community or put your skills to the test as a medical or building volunteer.
Specific projects you could end up working on include constructing homes for poor communities in Costa Rica, caring for orphans in Moldova, teaching English to children in Cambodia and looking after animals at a South African national park.
Turn your dreams into reality with Real Gap Experience
If you're keen to take the plunge and book your gap year or career break, get in touch with Real Gap Experience today.
Our adventure travel experts can help you come up with the perfect trip based on your desires, budget and when you are able to set off on your journey.
Part of TUI Travel, we offer experiences in around 35 countries and you will find a host of activities are included, all of which are carefully chosen to enable you to make the most of your time overseas.
Many of our offerings have set start dates, so if you're travelling on your own you can rest assured that many of the other adventurers on your tour are in the same boat!
Gap years and career breaks can be a significant investment, which is why Real Gap Experience is ATOL-backed for programmes that include flights, as well as being a member of ABTA, which provides refunds in the event of a company failure.
To find out more about gap years and career breaks with Real Gap Experience, call us today on 01892 882 613 or email us via our website and get your adventure off to a great start.

---