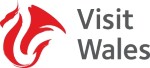 Take the family on a camping holiday at Shell Island
Thursday, 22 April 2010 12:00 AM
---
If you're looking for ideas for UK family holiday short breaks this summer, a trip to Shell Island in Wales might be one possible option.
Shell Island is the biggest campsite in the UK and one of the largest in Europe, and is located on the coast of Snowdonia – meaning that it offers fantastic views of some of Wales's most beautiful countryside.
The site also has a long history – it was recorded in the Domesday Book of 1086 as being a farm, before being turned into a holiday destination in the late 19th century thanks to the arrival of the railway.
Now it is run as a campsite by the Workman family, who bought this stretch of land in 1958.
It consists of 450 acres of land – 300 of which is available for camping purposes – and attracts visitors on both day trips and longer holidays thanks to its attractive location.
Families can find their perfect spot with ease, as the campsite does not allocate pitches – although this does mean you might have to get there early to beat the crowds to the best camping locations!
If you're worried about your family holidays at Shell Island being spoiled by unruly youngsters, then don't be – the campsite only allows families and couples to stay there.
So what can you expect from outdoor activity holidays in the area?
As previously mentioned, the views from Shell Island are nothing short of spectacular – you can see North Cardigan Bay on a clear day, as well as the LLyn Peninsula.
You might also be able to spot Snowdon to the north and Cader Idris and the Cambrian Mountains to the south, along with Harlech Castle and the Rhinogs mountain range.
In terms of activities, there's plenty to do while at Shell Island. On a sunny day, you'll be able to take advantage of three bathing beaches. The main one is located at the southern point of the site, while two others are available when the tide is out.
If you have a penchant for fishing, you can try your luck at catching bass, plaice, flounder and – on occasion – mackerel at the north point of Shell Island, where the main channel runs from the estuary to the sea.
Dogfish, skate, thornback rays and even stingray are among the other rewards for those who are successful at fishing at the bathing beaches once the crowds clear out at dusk.
For birdwatchers, Shell Island has much to offer. You'll be able to look for herons, lapwings, oyster catchers, redshanks, grebes, cormorants, plovers, snipes and curlews in the winter, as well as skylarks, swans, kingfishers, kestrels, sparrow hawks, merlins and buzzards at other times of the year.
If boating is more your thing, you can take your vessel to Shell Island and set sail for locations such as Portmadoc, Barmouth, Abersoch, Pwllheli and Aberdovey.
Another activity that is sure to be a hit with the kids is crabbing – encourage them to use a crabbing line and bucket to catch these little creatures and compare the size of their catch with their siblings' hauls.
If you're at Shell Island between January and June, you can also take the family to collect shells, as it is during this period that you'll find lots of these little – and sometimes large – objects washed up on the shore.
In terms of onsite facilities, Shell Island is well-stocked with shops to keep you going throughout your stay, including a supermarket, gift store and camping and leisure shop.
You can also make use of the local snack bar and restaurant when you don't fancy cooking your own meals, as well as head to the Tavern Bar during the evening.
For those who don't want to stay in a tent, chalets sleeping five or six people and three separate flats are available to rent – although it's perhaps a good idea to make the most of the gorgeous countryside by sleeping out in the open.
Whatever you're looking for when it comes to UK family holidays this year, a camping break in Shell Island might be just the ticket when it comes to a fun and relaxing few days away.