5 reasons to go on safari
Friday, 1 March 2013 4:09 PM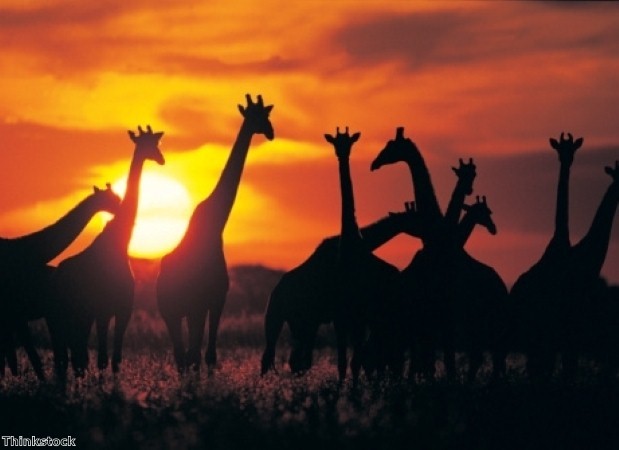 ---
Going on a safari is an ambition many of us harbour. After all, travelling somewhere like the incredible Kruger National Park in South Africa not only allows you to see amazing animals up close, but also to have a host of other unique, unforgettable experiences.
To find out why you should go on a safari in this exciting national park, read our guide to what we think the top five reasons are below.
1) Enjoy a real sense of adventure
The first reason to choose a safari for your next holiday is that it gives you a simply unparalleled opportunity to go on a real adventure. In Kruger National Park, animals like leopards, buffalo and rhino roam freely through their natural habitat – and you can go on anything from guided walks and game drives to mountain biking trips and treks lasting several days to discover them.
Of course, this level of choice also gives you the freedom to pick exactly how you explore the park, thereby allowing you to make your adventure truly your own. Indeed, you could even select several options in order to have a more varied overall experience – the choice is yours!
2) Get close to amazing animals
Perhaps the most obvious reason to go on safari – and undoubtedly one of the best! – is, of course, to see animals you would never normally come across. Kruger National Park is home to an incredibly rich array of wildlife, which includes 147 species of mammals, 336 types of trees and 507 bird species.
Many people travel here to see the Big Five – lion, elephant, buffalo, leopard and rhino – and they've certainly come to the right place because, out of all the African game reserves, Kruger is home to the most species of large mammals. It is also well worth keeping your eyes peeled for its smaller residents, though, which include the leopard tortoise and the antlion.
3) Discover the park's fascinating history
While Kruger is most famous for its wildlife, it is also has a fantastic history – and discovering this is definitely one of the top reasons for going on safari. Kruger is the flagship of South Africa's national parks, having been founded in 1898 to protect wildlife of the South African Lowveld.
What is particularly interesting about coming here is that it's sprinkled with fascinating historical sites. Indeed, there are more than 200 cultural heritage sites here in total, including a large number of bushmen's rock paintings.
A great site to look out for is Masorini, which dates back to the late Iron Age. You'll find it approximately 12 km from the Phalaborwa gate, perched on a hillside.
4) Experience the wilderness in luxury
Experiencing the wilderness is another key part of safaris – but it is perhaps the chance to do so while also enjoying utter luxury that is a particular draw of this kind of holiday. Indeed, there is a wealth of luxurious accommodation to choose from in and around Kruger National Park, including five-star game reserves and traditional lodges, which you can book through companies like Wanderforth.
You could, for example, stay somewhere such as the Casa Do Sol Hotel & Resort in the Hazyview area of Kruger. Here, you can enjoy access to a luxury spa, as well as being in an excellent location to spot a host of wonderful wildlife.
5) See spectacular sunsets
Our final top reason to go on a safari is that it gives you the chance to see some truly sensational sunsets. Witnessing the sun going down, the trees standing in silhouette against a sky tinged with pink, is truly an amazing experience.
You can go on game drives at this time of day, or simply book a sunset drive, such as one that takes you along the banks of the Pioneer Dam in Mopani.