Family travel and volunteer work abroad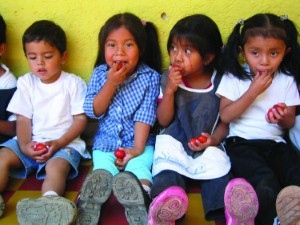 For some quality time with your loved ones, family travel could be the perfect option. Holidays give you the chance to reconnect with your children and spouse, while relaxing and forgetting about the stresses of work and daily life back home.
Wherever you go, you're sure to make memories that you'll cherish for a lifetime.
Here at Inspired Breaks, we can help you plan volunteer holidays for the entire family. Travel to breathtaking destinations and experience the culture, history, natural surroundings and warm hospitality of a new place.
At the same time, you'll have the opportunity to make a real difference to the people and communities that you visit – from working in an orphanage, to taking part in conservation programmes or teaching literacy.
Teach your children about travel and helping others
It's never too soon to start showing children that there's more to the world than their own neighbourhood and when you introduce your kids to other cultures and ways of life, the lessons they learn will be ones that will be remembered for many years to come.
As well as travel providing a fabulous geography lesson, you can also educate them about foreign currency, different languages and world history.
The importance of helping others is something that many parents want to instil in their offspring from an early age. And what better way to demonstrate this value than with family volunteering activities, where you can do the work side-by-side with your children?
You will set an amazing example for your kids and at the same time, the experience will allow you to fully explain the situation and why the people around you need your help.
Family holiday ideas
If you're not sure where to go on your next family holiday, why not consider a trip to Cambodia? A country that's chock-full of breathtaking scenery, amazing temples and a culture much different from anything that you may be used to, it offers a great learning experience and plenty of unforgettable moments.
Visitors of any age will love taking a mountain trek through the dense tropical jungles, or you could spend time working with orphans in Phnom Penh.
You'll get the chance to explore the Angkor Wat Temple, a UNESCO World Heritage Site and the world's largest religious building. Plus, your kids will shriek with delight as they ride an ox-cart through a village.
Another favourite option is a voyage around Australia's Great Barrier Reef in a century-old tall ship with ten sails!
Start planning your family holiday with Inspired Breaks
Parents are often surprised about how quickly the time passes when their children are young. So if you're thinking about planning a family holiday, don't put it off any longer – otherwise you might suddenly realise that your little ones have grown up and are headed off to university!
As experts in planning unforgettable holidays and gap year experiences, Inspired Breaks can help you organise a trip that matches your exact requirements.
Your can arrange for your adventure to last anywhere from several days to a few months. Accommodation is often with a host family, while hotel rooms can also be organised. Wherever you go, you'll have plenty of time to get out and explore your surroundings.
Whether you're looking for volunteer holidays, an adventure tour or just an unusual excursion to a less-travelled destination, we'll be able to assist. Contact us today by calling 08445 734 101 or emailing info@inspiredbreaks.co.uk.

---