UK's first London helicopter sightseeing service launches
Friday, 3 May 2013 8:31 AM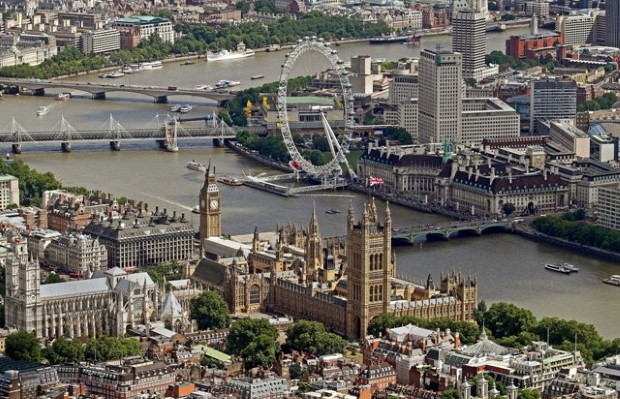 Tourists looking to explore London can now sightsee from the air, with the launch of the UK's first public helicopter sightseeing tours.
Launching on May 1st, The London Helicopter, which sells individual pre-booked seats, will offer regular sightseeing flights from The Barclays London Heliport in Battersea.
The helicopter route over London follows The River Thames from Putney in the West to Greenwich in the East, climbing to over 1,000ft above the city.
During the flight passengers will get to see some of the capital's most historic landmarks including Buckingham Palace, Westminster Abbey, The Tower of London, and Shakespeare's Globe Theatre and new attractions like The Shard.
Famous sporting venues including Wembley, The Emirates and the Olympic Stadium are also visible from the route.
Flights from the Barclays London Heliport, operated by a variety of helicopters in the company's fleet, will last for approximately 20 minutes.
The London Helicopter's unique real-time booking system, allows customers to search availability (up to 12 months in advance), make reservations, pay and check-in, all in one transaction, just like when booking a flight.
Chris Mann, MD of The London Helicopter says: "We're thrilled to be launching the first London based helicopter sightseeing service from London's only Heliport. Joining the likes of New York, Las Vegas and Cape Town makes us enormously proud."
Simon Hutchins, Manager of the Barclays London Heliport says: "We are very excited that The London Helicopter will operate these tours and attract a new profile of customers to the Barclays London Heliport. We believe that this one of a kind venture will be successful and can mirror the experiences available at other great cities in the world."
Prices per person start from £199 and complement similar services offered from the company's Redhill base where prices start at £129.
Follow us @travelbite