The best events to look out for in Toronto in 2013
Friday, 4 January 2013 2:24 PM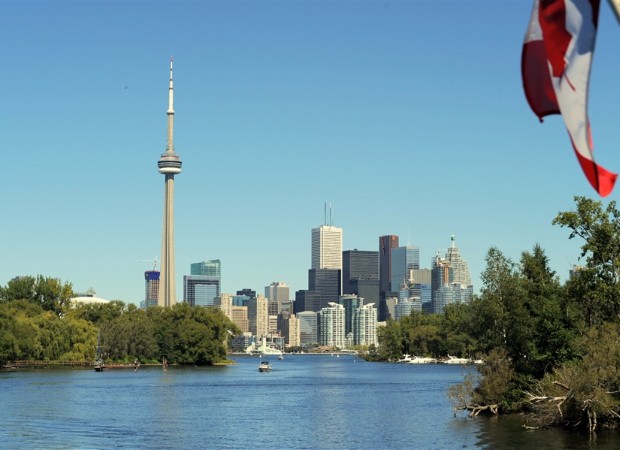 ---
Toronto is a fantastic city to visit at any time of the year, but you might want to plan your holiday to Canada to coincide with one of the destination's most popular events. There is plenty going on in Toronto whichever month you travel.
If you want to find out more about Toronto's jam-packed calendar, below is a guide to help you decide when you would like to explore what the city has to offer.
Winterlicious
Whether you plan to book a holiday to Canada for this year or next, Winterlicious is well worth putting at the top of your itinerary. In 2013, the event will be held from January 25th to February 7th across more than 100 of Toronto's most famous restaurants, so you should easily find an eatery close to your accommodation.
This event is dedicated to everything to do with food, with fixed-price menus allowing you to sample top cuisine at an affordable cost. With the city being very multicultural, you can be sure you'll get the chance to try dishes from around the world.
If there is a particular restaurant you are keen to dine at, it is a good idea to book a table well in advance, especially if it is taking part in Winterlicious.
World MasterCard Fashion Week
Scheduled to kick off on March 13th, the World MasterCard Fashion Week – otherwise known as Toronto Fashion Week – sees designers from across Canada and other parts of the world flock to the city to showcase their latest designs.
Hosted at David Pecaut Square, the fashion event brings with it another major benefit. If you take your MasterCard away on holiday with you, you can get a fifth off many fashion retailers, as well as enjoy discounts at spas and restaurants, when you pay with your card.
Some of the designers whose outfits graced the catwalks in 2012 included Adrian Wu, Christopher Bates, Melissa Nepton and Travis Taddeo.
Luminato
Set to be held from June 14th to the 23rd, Luminato is a festival dedicated to the city's arts and creativity. It is one of the world's newest multidisciplinary arts events and includes everything from dance and theatre to film and literature.
If this is something you are interested in, make sure you attend one of the lectures on your favourite subject. A large proportion of the events within the festival are free, giving you the freedom to drop in if you happen to be passing. There are also ticketed shows, if you don't mind paying for something you really want to see.
Toronto International Film Festival
From September 5th to the 15th the Toronto International Film Festival will be held, so if you plan to visit Canada in the autumn, you might want to check out the event while in the city. Dubbed as being the most successful film festival that is open to the public in the world, the Toronto International Film Festival is a great place to watch new movies and spot some celebrities.
Last year, Jake Gyllenhaal, Johnny Depp, Bruce Willis, Dustin Hoffman and Tom Hanks were a handful of the big names who showed up at the event. Even if you don't book your break to coincide with the festival, its headquarters at the Bell Lightbox is well worth a visit. Here, you can browse two galleries, catch a film in one of five cinemas and dine at either the restaurant or bistro.