Top sites for school concerts in Croatia
Thursday, 8 March 2012 8:40 AM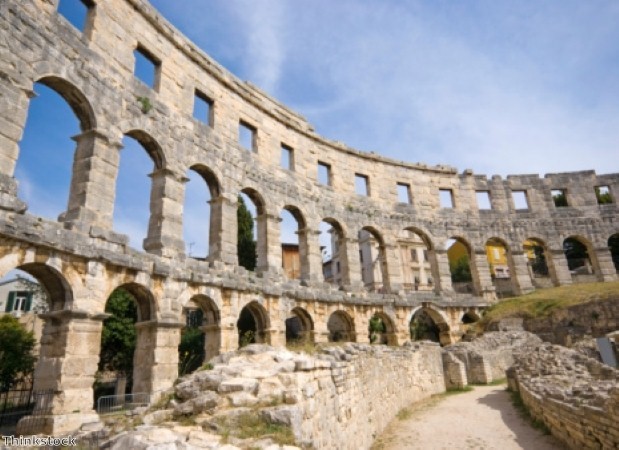 ---
Music is one of the subjects in which students can really benefit from learning outside the classroom, particularly if that involves a concert tour abroad. Europe is full of great places for bands and choirs to perform, but one you may not have thought of is Croatia.
The country is ideal for school trips, as its fascinating history means there is lots to explore, with most of the sites within easy travelling distance of the beautiful Adriatic coastline. You will also discover a host of excellent venues for concerts, which will allow your group to work on their skills and develop greater confidence in front of audiences.
St Mary's Cathedral, Krk
Located in Kvarner Bay, Krk is nicknamed the Golden Island due to its mild climate, greenery and beaches. It is also one of Croatia's renowned cultural centres, thanks to its literary heritage and selection of museums.
One of the isle's main attractions is St Mary's Cathedral in Krk Town. A church has stood on the site since Roman times, but the Romanesque basilica you see today was built in the 11th and 12th centuries.
It has a spectacular interior, which makes the perfect setting for choral or orchestral performances. Visiting groups can arrange to play concerts in the cathedral, which is certain to be a memorable and inspirational experience for your students.
Trsat Castle, Rijeka
The city of Rijeka is a popular destination with tourists, thanks to its fascinating Old Town district and selection of cultural festivals, which include the world-famous carnival that celebrates Slavic traditions.
One of the reasons it is such a great place to visit on school music trips is the medieval Trsat Castle. It was once home to the Frankopan Princes of Krk and the site of some fierce battles, but is now a relaxing place to explore, complete with formal gardens, galleries and cafes.
Concerts are staged in the grounds during the summer months and you would struggle to find anywhere more impressive for your students to perform.
Forum Square, Pula
The city of Pula is a magnet for people who love history, thanks to its well-preserved Roman amphitheatre and attractions like the Temple of Augustus and Communal Palace. The last of them is located on Forum Square, the main plaza in the Old Town and a great place for an orchestra or choir to perform.
Your students are sure to benefit from honing their skills on a public stage and enjoy the opportunity to play in such a beautiful setting.