Germany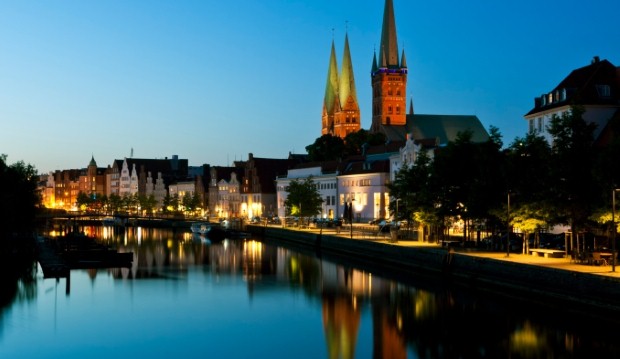 ---
Germany boasts vibrant urban centres and a sweeping scenic landscape. Germany's cities offer cultural and cutting-edge diversions alike, benefiting from a rich historic tradition and progressive, forward-looking mindset.
After the 20th century's crippling world wars, Germany's cities have put great care into restoring their storied, universally appreciated past whilst still striving to look to the future. Meanwhile, the countryside runs from the jagged cliffs of the Bavarian Alps, to thick forests and lake-riddled meadows in the north, proving irresistible to all who wander out to witness it.
Destinations in Germany:
Berlin is the capital of Germany and the city positively seethes with energetic nightlife, a vast collection of cultural museums, theatres, and music, and poignant reminders of its troubled past. Cologne is located on the banks of the mighty Rhine and resplendent in historical treasures. It lays claim to being the art capital of Europe. Dresden has been rebuilt since the devastation of World War Two, promising restored buildings and salvaged artwork that hearken back to the city's heyday. Frankfurt is the financial behemoth of central Europe and the city's trademark skyscrapers and international hub ensure its status as a miniature metropolis. Hamburg is a vibrant port city that is a vital link for trade routes extending all over the world, adding an international feel to its scenic canals and copious amounts of pleasant parks. Munich is arguably the cultural capital of Germany, combining rustic Bavarian tradition with big-city cosmopolitan delights and lifestyle.
Getting to Germany:
With over 100 airports serving every corner of the country, visitors should have no trouble reaching Germany by air. The capital of Germany, Berlin, has two major international airports. Schoenefeld Airport (SXF) is located just outside Berlin's city limits and operates such airlines as EasyJet, Ryanair, and Aer Lingus. The airport will be replaced in 2011 by the tentatively-titled Berlin-Brandenburg Airport (BBI), which will be built using part of the Schoenfeld Airport's infrastructure. Tegel Airport (TXL) is located within the city and serves such airlines as AirBerlin, Lufthansa, and British Airlines. The airport is scheduled to close in 2012, six months after the completion of the Berlin-Brandenburg Airport. Other major airports around the country include Dusseldorf International Airport (DUS) and Frankfurt International Airport (FRA) whose services include AirBerlin, Lufthansa, and British Airlines. Hamburg Airport (HAM) and Franz Josef Strauss Airport (MUC) in Munich also accommodate these airlines and other budget airlines such as EasyJet.
To get to Germany by coach bus, the conglomeration Eurolines' member companies offer regular services between the UK and Germany. German-based Berlin Linien Bus offers similar services between London and all parts of Germany. Those with the budget for a faster and more comfortable mode of transport should investigate rail services to Germany. Eurostar travels frequently from London to either Brussels or Paris, from which one can catch a train direct to Germany using Germany's national railway company, Deutsche Bahn AG. Those interested in saving time during the 12 or so hours of travel can sleep en route on the Deutsche Bahn NachtZug, or night train.
Though no ferries run directly from the UK to Germany, a number of ferry services offer trips across the sea to France, Belgium, or the Netherlands, from which one can drive or take another ferry to Germany. Popular ferry companies include Stenaline, P&O Ferries, Scandlines, and DFDS Seaways. When travelling within the country from city to city, Germany's national rail service Bahn offers the most efficient and extensive rail service in Europe, and many regional passes and special deals are available. Buses are typically slower and less dependable in Germany, but may be the best option in more rural areas where rail service is scarce. With over 100 German airports, German domestic flights are also an option. AirBerlin and Lufthansa provide a large number of domestic flights. Public underground, bus, and tram systems allow for transportation within most major German cities, while taxis, usually beige Mercedes Benzes, are readily available.
Germany Essential Information:
Capital: Berlin
Currency: Germany uses the Euro. For up to date exchange rates visit www.xe.com
Languages: German. To learn the basics of German visit www.bbc.co.uk
International dialling code: +49
Time Zone: GMT +1
British embassy contact details in Germany: Wilhelmstrasse 70 10117 Berlin Tel: (49) (30) 20457-0 www.britischebotschaft.de
Electricity in Germany: Germany uses type C and F plugs on 230 volts, 50Hz.