Luxurious spas are a must-visit with Mauritius holidays
Thursday, 23 September 2010 12:00 AM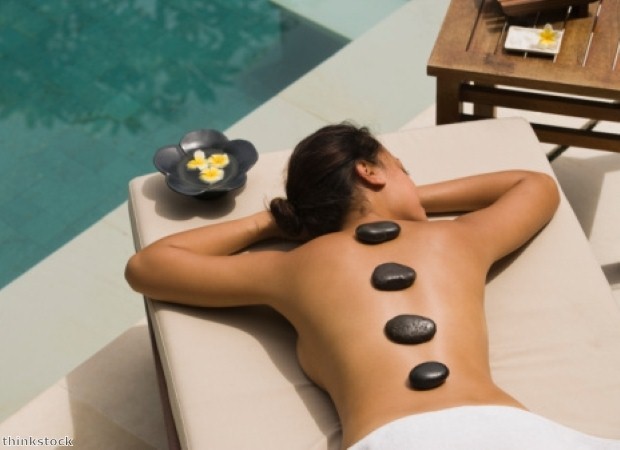 ---
Mauritius holidays conjure up idyllic images of soft sandy beaches, swaying palm trees and cocktails. It's no wonder that it makes such a great destination for honeymoon holiday packages, especially given its fantastic range of spas.
With its tropical climate, those staying in Mauritius during its summer months can enjoy gorgeous heat and sunshine – perfect for those looking to spend romantic days whiling away the hours on the sand.
The island boasts an amazing range of sumptuous spas – a testament to the decadence that should suffuse every honeymoon. Most hotels have spa facilities; however, there are plenty of spas that are independent of holiday accommodation.
For a truly luscious romantic treat, newlyweds can head to the Oberoi – a haven of peace and pampering that will make time away together all the more memorable. With open-topped treatment rooms, honeymooners can enjoy therapies while relaxing under the open sky.
While the spa has communal facilities, it also boasts the extra luxury of private whirlpool baths and tubs, meaning couples can relax together without interruption – which is the ideal indulgence for honeymooners.
Meanwhile, the island's beaches offer paradise-like surroundings. With plenty to choose from, newlyweds can be sure of finding a spot on the glorious white sand to enjoy the sunny weather.
For a romantic day out, the city of Mahebourg is an excellent choice. Located on the south-eastern coast of Mauritius, it is home to the island's largest lagoon and is ideal for swimming in the seawater, or secluded afternoon walks along the beach.
Mauritius is the perfect place to try snorkelling or diving, so those who want to see some of the stunning underwater sights in the area will be in for a treat. Most beaches have facilities for water sports, so newlyweds will have their pick of locations to choose from.
A little glitz and glamour can be added to honeymoon holiday packages by evenings in the casino – the perfect excuse to get dressed up and drink cocktails. The island is also home to many bars affording ocean views, which can be the perfect close to a day.
Appearing very much a tropical paradise, Mauritius is as serene and luxuriant as it looks. Honeymooners could not ask more from a destination, with long stretches of beautiful beaches, glorious weather and a range of pampering spas.