So much to see and do with family adventure tours of Vietnam
Wednesday, 8 February 2012 5:03 PM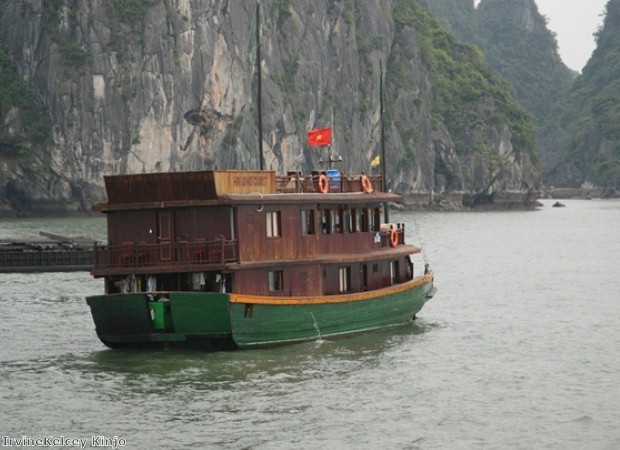 ---
Vietnam is the perfect destination for family holiday adventure tours. Not only is the south-east Asian country affordable to get around, but the locals are warm and friendly and make parents and children alike feel welcome.
The destination is much less well-trodden than nearby Thailand, so you really will feel as though youngsters are afforded the time and space to soak up all the culture and history they will come across.
Your flights to south-east Asia are likely to see you land in Hanoi in the north of Vietnam. This is the ideal city in which to introduce the country to your family, and not only because it is the capital.
The Long Water Puppet Theatre is a fantastic show, which sees seemingly-invisible locals take control of colourful and traditional puppets. Tickets can sell out fast, so make sure you book them at least a day ahead of when you want to go.
Hanoi is also the ideal base from which to travel to the breathtaking Halong Bay – you will soon see why it has been appointed a UNESCO World Heritage Site. Book an escorted tour on a Vietnamese junk boat and sail around the tiny islands and limestone karsts that jut out of the water.
While in Halong Bay, you can explore the beautiful caves and, if you choose an overnight stay, cool off in the afternoon by jumping off the vessel into the crystal clear and gentle waves.
The hospitality of the Vietnamese is warm and welcoming and they will take great efforts to make sure little ones are accommodated and enjoying themselves.
Moving south down the country, Hoi An is a fantastic place to explore as a family. The streets are small and pedestrianised, so you can enjoy strolling around together, taking in the old Chinese-style buildings.
Vietnam's French heritage means you will come across patisseries selling beautiful cakes, so why not treat everyone to a dessert and hot chocolate after all that walking?
Of course, adventure travel tours to Vietnam would not be complete without visiting Ho Chi Minh – formerly Saigon – so make sure you add the city to your holiday itinerary.
It was renamed to honour the communist leader after the Vietnam War with the USA ended and visiting some of the museums dedicated to the battle will certainly open the whole family's eyes to the events that took place.
The War Remnants Museum and the Ho Chi Minh City Museum are top attractions to head to.
For a family-friendly getaway that is full of culture, history and beautiful sights, look no further than Vietnam.