Dublin: chic hen parties start here
Saturday, 22 September 2012 2:55 PM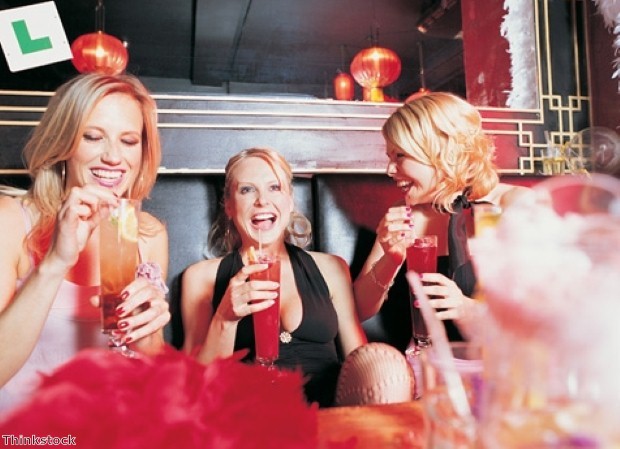 ---
If you are searching for somewhere different to go on a hen weekend, take a look at Dublin. The Irish capital is fantastic for this type of break for several reasons, and you and the girls will certainly enjoy yourselves when you spend a few days here.
Should you prefer a chic and luxurious weekend to celebrate your or a friend's upcoming nuptials, Dublin should be at the top of your list. For a start, you don't need to worry about a long flight and landing bleary eyed and tired. Dublin takes no more than an hour to reach from the UK's major airports, so you won't need to freshen up once you get to your accommodation.
Instead, you can dump your bags and head off in search of the city's sights and a spot of lunch. This is another reason why Dublin is fantastic for a refined hen party – it has a wide choice of top restaurants. If you've all been saving up for the occasion, you might have decided to treat yourselves to a meal in one of its Michelin-starred restaurants.
These include Patrick Guilbaud, Thornton's, Chapter One and L'Ecrivian, so you aren't short of choice when selecting a place to eat. Just make sure you book well in advance to ensure you get a table on the dates you want.
Of course, there is a huge variety of other restaurants to suit all tastes and budgets, so your group will be well catered for. There is also an array of spas in Dublin if the bride-to-be needs some rest and relaxation ahead of her big day. Planning a wedding can be stressful, so she will no doubt appreciate having a massage, facial and a soothing dip in a Jacuzzi to melt away her stresses and strains. Just a small selection of Dublin's spas includes French Beauty, sansanaSPA and those found at some of the city's most luxurious hotels.
Organising a chic hen break can sometimes result in a bit of a headache, especially when it comes to trying to book each separate part, getting everyone to pay and selecting activities each person will enjoy. This is where hen weekends by Maximise and other operators can prove to be convenient. These tend to include all of your activities and accommodation, so you don't need to worry about making sure your hotel is central, or trying to think of things to do.
Just a handful of the activities on offer in Dublin include spa days, cocktail making, attending a comedy club, a treasure hunt and a dance class, so you will easily find something that appeals to all the ladies on the hen weekend.
Dublin also has plenty of free things to see and do, should you want to put some cash to one side for splurging in the designer stores or eating at a Michelin-starred restaurant. If the weather is nice, you can enjoy a stroll and sunbathe at St Stephen's Green, while you should also take a look at the city's beautiful buildings. Trinity College is simply stunning and exploring it makes for a lovely way to spend an hour or so.
If it does rain, or you have culture vultures among you, some of the dozens of museums and galleries that boast free entry include Temple Bar Gallery and Studios, the National Gallery of Ireland and the National Museum of Ireland.