Skiing holidays – a world of opportunity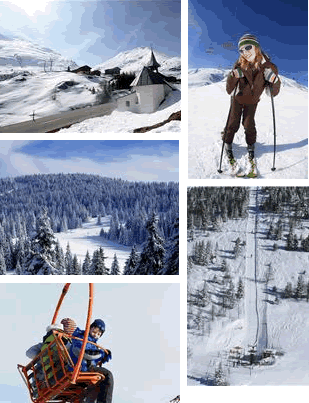 Skiing holidays from Igluski.com offer winter sports enthusiasts the chance to engage in their favourite pastimes in resorts the world over.
With more than 300 destinations to choose from, even the most experienced skiers could find that the skiing holidays available provide something new.
However, as always, it is important to get in first to avoid missing out on the accommodation or resort of your choice – especially if you are hoping to stay in a ski-in ski-out chalet on the slopes themselves.
Other accommodation options include larger chalets suited to groups of friends or families, as well as catered ski chalets for a truly relaxing getaway.
Catered ski chalets
Catered ski chalet holidays incorporate breakfast, afternoon tea once the day's skiing is over and a three-course evening meal complete with wine.
A chalet host is on-hand to prepare the meals, which are an opportunity for the group to get together after a day of skiing and sit around the table for some good food.
On some skiing holidays, the chalet host can double as a useful source of information about the local area – and sometimes also as a skiing companion.
Skiing holidays in different resorts
Different ski resorts around the world can offer a variety of terrain to those who head there on skiing holidays.
At Igluski.com, a list of priorities can be set, allowing visitors to search for the type of skiing experience they want, rather than the location.
This can give holidaymakers a choice of family-friendly destinations, ski resorts for beginners or experts, and ski areas that are well suited to snowboarders.
You can also search for ski holidays with glacier skiing in the area, this is recommended if you are planning to travel early or late in the season as the glacier offers guaranteed snow.
Skiing holidays in peak season
Igluski.com is already taking bookings for ski holidays in the upcoming peak seasons, ensuring that enthusiasts do not miss out.
These include the February half-term and Christmas breaks for families who do not want to take their children out of school for a holiday.
However, there are also bookings available for other times in the season, allowing skiers with no children to avoid the holiday rush.
---