Singapore Airlines begins flights to Sao Paulo
Tuesday, 29 March 2011 12:00 AM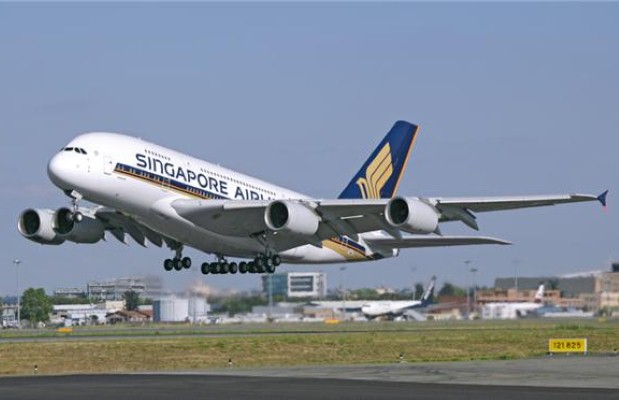 Singapore Airlines yesterday (March 28th) commenced what it describes as "a new chapter" in its history, with the introduction of its first flight route to South America.
The carrier's inaugural service from Changi airport, its home base in Singapore, to Guarulhos airport in Sao Paulo arrived in the Brazilian city at approximately 15:55 local time.
Three weekly flights will be available on the route, operating via Barcelona.
South America is the sixth continent to be added to Singapore Airlines' global network.
The launch is expected to strengthen Changi airport's position as an international travel hub.
Mak Swee Wah, the airline's executive vice-president of commercial operations, said: "With such high-profile events as the 2014 Fifa World Cup and the 2016 Summer Olympic Games lined up in Brazil, we are confident that travel demand to Brazil will be strong.
"Similarly, we hope that Brazilians will take the opportunity to visit Singapore and use Changi airport as a gateway to the Asia-Pacific region."
Singapore Airlines also operates flights from London Heathrow to Singapore using the Airbus A380, the world's largest passenger aircraft.
Customers can access the carrier's award-winning KrisWorld inflight entertainment system, which offers more than 1,000 on-demand options.
For all the latest travel news click here
Follow us @travelbite