Historic places to visit during trips to Bath
Tuesday, 26 February 2013 2:47 PM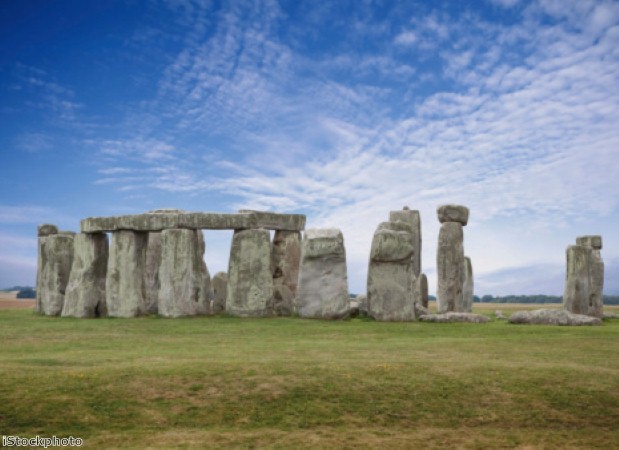 ---
Boasting a rich history, Bath is a wonderful place to visit if you love nothing more than exploring historical attractions on your holidays. What's more, there are some incredible world heritage sites just a short drive from the city – read on to find out more.
In the city itself
Bath is famous for its historically important sites, including its Roman Baths and beautiful 18th-century architecture, which spans buildings like the Royal Crescent and landmarks such as Pulteney Bridge.
For most first-time visitors to Bath, however, it is the Roman Baths that usually hold the most historical appeal, dating back as they do some 2,000 years. Come to this site and you can not only see England's only hot spring, but also walk in the footsteps of the Romans.
The baths are wonderfully well-preserved, and the presence of costumed actors helps enrich your experience by telling you all about what life would have been like here back in Roman times. So, this is an absolute must-visit for any history lover.
Further afield
While the city is indeed overflowing with historical attractions, it would be a shame to overlook the important sites that are just a short drive away. Below, you can read about two that really should not be missed.
Avebury Stone Circle
Located 27 miles from Bath, Avebury Stone Circle is a remarkable site. Indeed, spanning a quarter of a mile, this is the largest stone circle in the whole of Europe, covering such a wide area that there is even a pub and a chapel within it.
The circle dates back around 4,500 years, but was re-erected in the 1930s by a man named Alexander Keiller, who lived in Avebury Manor. An archaeologist, he unearthed a host of treasures here and, in 1938, decided to put these on display in one of the manor's old stable buildings.
This museum is still running today and, when you visit, you can see things like animal skeletons that are 5,000 years old. Meanwhile, it is worth remembering that the terrain around the stone circle can be a little rough, so you should wear good walking shoes during your visit.
Stonehenge
This prehistoric monument is famous the world over, and it's just an hour's drive away from the city of Bath. A UNESCO World Heritage Site, Stonehenge is one of the best-known groups of megaliths on the planet.
Having originally been built between 3000 BC and 1600 BC, the site is shrouded in mystery today, since no one has been able to confirm its significance. There are certainly plenty of theories about it though, with some scholars suggesting it was a sacred burial ground and others believing it was a place of sun worship.
If you are interested in learning more about its history, it is worth taking the audio tour of the site. What's more, there's an onsite gift shop if you're keen to pick up any souvenirs.
Stonehenge is also a charming place for a picnic. If you decide to book a holiday cottage in Bath for your break – which you can do through companies like Manor Cottages – you can put together a selection of treats to bring with you. Should you choose to do this, it's worth visiting one of Bath's markets first and picking up some local produce to pepper your picnic with.