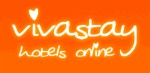 Experience Winter Magic celebrations in Amsterdam
Friday, 10 December 2010 12:00 AM
---
If you're planning to stay in Amsterdam hotels during the festive season, there is one event you won't want to miss.
The city's Winter Magic celebrations light up Amsterdam's famous canals during December and January – there's no better way to get into the holiday spirit.
After the official opening in mid-December, many of the city's canal boats are decorated with colourful lights – an event that heralds the official start of the Christmas season.
There are numerous Christmas events that coincide with the Winter Magic festivities, including a holiday sing-a-long canal cruise ending at Rembrandt Square. Everyone is encouraged to join in – English and Dutch versions of carols are sung, so you are sure to feel included!
If you're staying in cheap hotels in Amsterdam in the lead-up to Christmas Eve, you won't want to miss the Christmas Canal Parade. This event always has a theme and celebrates Amsterdam's diverse cultural spirit.
As parade choirs sing seasonal classics, you'll be able to watch the boats – complete with lights, costumes and music – float from the Browersgracht through the Prinsengracht to end on the Amstel. It's a sight not to be missed!
The canal boats all rendezvous on the Amstel each evening, so no matter when you choose to stay in Amsterdam during the Christmas season, you'll be able to enjoy some of the festivities.
If you're staying in the city to usher in the new year, you'll also be able to take in the Best Wishes Tour on January 1st, which honours some of the city's finest volunteers, who pass along the same water route used for the Christmas Canal Parade.
Amsterdam is a brilliant place to celebrate the holidays – you'll be able to browse the festive markets, enjoy the vibrant atmosphere and soak up some friendly Dutch hospitality.
Start planning your stay today to make the most out of Amsterdam's Winter Magic celebrations.