Say 'I do' to adventure honeymoons!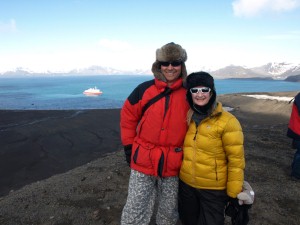 If you're in the process of planning a wedding, there's no doubt a lot on your mind – a dress, rings, flowers, invitations, the cake, the photographer – the list goes on and on!
Although it's one more thing to think about, your honeymoon is something you and your future spouse will enjoy planning together – and with a little bit of creativity and preparation, you can make the encore to the happiest day of your life a remarkable trip of a lifetime.
Here at Explore Worldwide, our team understands that couples looking for adventure honeymoons are seeking romantic getaways with a good balance of excitement and relaxation – and possibly a bit of culture and history thrown in too.
That's why we offer customised holidays designed to suit the preferences of the happy couple, giving you a well-deserved break and providing the perfect way to enjoy your first few days of wedded bliss.
How to plan your honeymoon
Everyone has a different idea of what makes a perfect holiday, which is why every honeymoon should be unique.
The first step should be to sit down with your beloved and discuss what you each would consider your dream getaway. Is it lounging on a quiet beach, soaking up the sun and sipping on a cocktail, going on safari in the Serengeti or trekking across the Alps?
Alternatively, you might want to immerse yourself in a new culture, meeting locals and learning about their traditions and customs. Take a canoe up the Amazon to see the villages that line this spectacular waterway or navigate through a lively Moroccan market to experience the flavours and smells of the unique foods and spices.
Be sure to consider the accommodation options, as well. Do you want to stay in a luxury beach resort or a boutique hotel? Or would you prefer a more authentic experience with a stay in a village house?
For couples seeking adventure honeymoons, a combination of different activities and accommodation might be the best choice, giving you the right balance of adrenaline-fuelled activities and relaxation time with your new husband or wife.
What's more, a few romantic touches won't go amiss when planning your adventure honeymoon and these can be easily organised with the help of the experts at Explore Worldwide. How about a champagne breakfast on a secluded beach, a hot air balloon ride over a stunning savannah or snorkelling in the Galapagos Islands?
Choose Explore Worldwide to organise your tailor-made adventure
As wonderful as your wedding day will be, the run-up can be extremely stressful. However, with help from Explore Worldwide, planning an adventure honeymoon is simple.
To find out more, visit us at www.explore.co.uk or phone us on 0845 291 4541.
Our advisors are here to help organise unique getaways that suit the interests and preferences of each individual couple. What's more, with our more than 30 years of experience, we know where to find the best hotels, tour guides and transport in each region.
Simply tell us what your dream honeymoon comprises and we'll do the rest, planning excursions, sourcing accommodation and creating an itinerary tailored to you. If you're not sure what to do and where to go, we can give you some ideas to consider.
With our assistance, you can rest assured your honeymoon is in good hands – so you can get back to finding a venue and deciding on the seating arrangements.

---