Where to find the best views of the famous Manhattan skyline
Friday, 14 October 2011 4:01 PM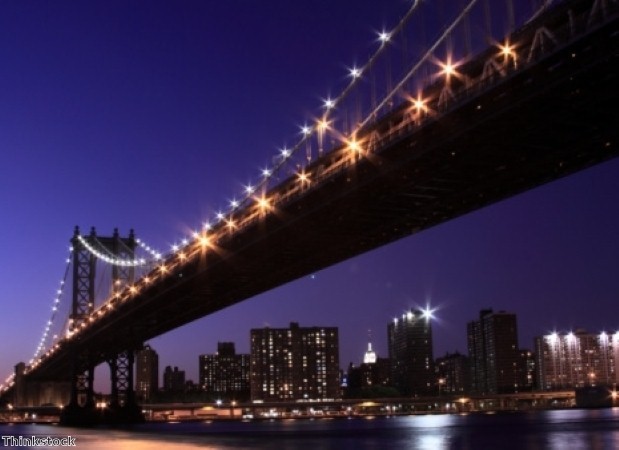 ---
There is no more famous and instantly recognisable skyline than that of Manhattan, and if you are looking at booking business flights to New York, there are plenty of places from which to take it in.
After stepping off business class USA flights to the Big Apple, seeing the Manhattan skyline is a must-do activity and it can be enjoyed from either land or the sea on the Staten Island ferry.
One of the best spots from which to view the Manhattan skyline is, of course, the Empire State Building. This world-famous landmark is an impressive 102 storeys high and can be found on the equally famous Fifth Avenue.
Take the lift to the 86th floor's observation deck and enjoy stunning 360-degree views of the Big Apple below. Those with a head for heights can also go all the way to the top floor if they choose, but the 86th floor offers some wonderful vistas that should be just as satisfying.
If you are taking business flights to New York and are arriving in the evening, soaking up the view of the impressive Manhattan skyline should be the first thing you consider, and the Rockefeller Center is another great choice for an awe-inspiring view.
This complex is full of exciting attractions from the Channel Gardens, Radio City Music Hall and NBC Studios to an ice skating rink and countless eateries, but the viewing deck is the best of all.
From the 70th-floor Top of the Rock Observation Deck – which is open until midnight – you can enjoy unrivalled views of the bustling city below. Central Park stretches out in front of the building like a green carpet, and the Brooklyn Bridge can also be spotted in the distance.
Another great place from which to check out some of the best views of Manhattan is the Art Deco-style Chrysler Building.
If you are heading to New York via business class USA flights and are spending a few days exploring the city, why not visit a couple of different viewing decks to get a unique angle on the Big Apple?