Secret London blog: what's hot in the Capital for 2012!
Wednesday, 11 January 2012 10:43 AM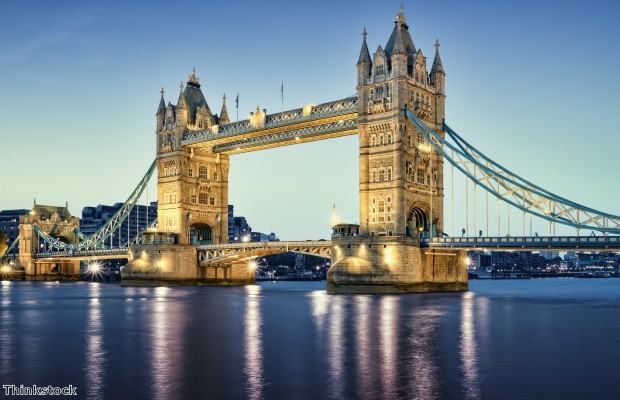 2012 is here, and it's the year the Olympics come to town. This is London's year; the eyes of the world will be on this ancient yet modern city and there is so much for the world to see.
This is what's hot in the Capital For 2012:
London 2012 Olympic and Paralympic Games:
The greatest show on earth is coming to London, but don't despair if you have not managed to get tickets – there are a number of free events, such as the men's and women's marathons, which begin and end at the Mall; the men's and women's 20km and 50km walk race; men's and women's cycle road race, and the men's and women's cycle time trail. Visit www.london2012.com.
Cultural Olympiad:
The Cultural Olympiad is coming to a head this year with the London Festival 2012 – this will be the biggest festival the UK has ever seen. The London Festival is there to help you get involved with the Olympics even if you didn't get a ticket.
BBC Radio 1 are hosting their big weekend in Hackney – urban music artists will be teaming up with the BBC Symphony Orchestra as part of Music Nation, high profile fashion designers will get together for Britain Creates 2012, and there will be plenty of free events. Visit www.festival.london2012.com.
Queen's Diamond Jubilee:
The Queen's Diamond Jubilee, which celebrates 60 years of the Queen's reign, will take place on the June 2-5th. London will be very busy this summer. There are lots of events planned for the 'central' weekend as its known, but of course the best thing about this is we get an extra bank holiday, thank you Buckingham Palace!
Open Gardens and Squares Weekend:
This is one event I've always wanted to go to but have never managed to get to – I always seem to be away. The Open Garden and Square weekend is a great way to see a bit of secret London; these gardens are not normally open to the public so make the most of the rare and delightful weekend. Visit www.opensquares.org.
Dessert Lounges:
Dessert lounges are the new craze hitting London. These delectable places are popping up all over the capital and not all of them are bad for the waistline. MADD, which has just opened on Rupert Street in Soho, lets you enjoy healthy fruit-inspired desserts all at a fraction of the calories of a chocolate cake. Visit www.wearemadd.com.
Street Food London's street food scene has exploded and it's set to get even bigger in 2012. Even the top-name chefs like Jun Tanaka are getting in on the act with his street kitchen, which will be coming to a street in London from January 10th.
Charles Dickens:
Charles Dickens is one of the UKs most prolific writers and this year is his bicentenary. To celebrate head down to the newly reopened Charles Dickens Museum in Bloomsbury for an array of events that celebrates his birth. The Museum of London has also joined in the fun with the first major exhibition on Dickens in 40 years. Visit www.dickensmuseum.com.
Speakeasies:
Another new craze to hit London are Speakeasies. Some are easy to find, others not so – but they all channel the style and suave of the 1920s. Here are three of London's speakeasies you must check out: Worship Street Whistling Shop in Shoreditch; Purl in Marylebone, and
, where the Cabaret signers and the Drag Queens come to play.

By Catrin Hughes
Follow us @travelbite