Get the most out of your Alaska tour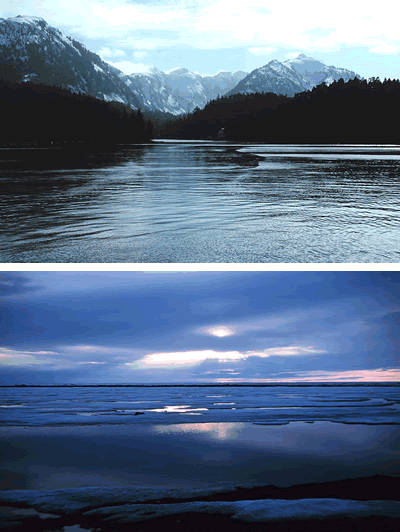 Adventure holidays should at least involve one or two activities that challenge you.
If you are looking to test yourself during your travels then Alaska trips could be the vacation of choice. Some of the adjectives that have been used to describe this north-western state include diverse, vibrant and exhilarating – but you need to find out for yourself what the place has to offer the intrepid traveller.
TrekAmerica provides the discerning adventure holiday enthusiast with a number of Alaska tours, each of which allows you to see the state in an entirely different way. One option is to take in the Denali National Park area, while another allows you to explore the Kenai Fjords region.
Alternatively, you can pick a tour that takes in both of these places of natural beauty and a whole lot more.
If none of these three offerings take your fancy, there is the chance to embark on an Alaska tour that combines exploration of the state, the Klondike River region and a trip further north through part of one of the United States' closest neighbours, Canada.
Denali
There is something for everyone at the Denali National Park, with breathtaking views, high-octane activities and relaxation spots helping to make up this beautiful part of the US. If you are into mountaineering, hiking or cycling, this could be the place to visit as Denali holidays cater for all of this. Perhaps you like to cast a line from time-to-time and if this is the case, you'll have an array of fishing hotspots at your disposal within this special part of North America.
The activities available to visitors at Denali depend on what time of year it is and if the snow is falling, you may wish to get involved in cross country skiing, dog mushing or snowshoeing. Heading on the Alaskan Denali tour with TrekAmerica means you may be able to get the opportunity to experience some of these things, but you will be guaranteed to see a dog sled demonstration, visit Alaskan glaciers and take in scenic walks and hikes.
And for those adventure holidays enthusiasts who like to get close to wildlife, there are likely to be viewings of bears, wolves, eagles, moose, elk and caribou.
Kenai
With its clear mountain lakes, spectacular fjords and salmon-filled streams, the Kenai area of Alaska has a lot to offer in terms of the great outdoors. And according to the Kenai Alaska City Government, the place can be regarded as "the heart of Alaskan adventure, providing something for everyone". It also describes the Kenai River as "a world-class" destination for King Salmon fishing. Travellers with a keen interest in what makes the place tick should also be aware that the main Kenai industries include oil, natural gas, commercial fishing and tourism.
A TrekAmerica Alaskan tour of the Kenai region will allow you to see much of this with the benefit of an expert guide and transportation via a private adventure vehicle. You will also be given the chance to try your hand at sea kayaking, as well as take a selection of scenic walks and hikes through the beautiful Alaskan parks. This part of Alaska is home to whales, porpoises, seals and eagles – so be sure to have your camera ready to snap one or more of these intriguing creatures.
Klondike
Gold was discovered in Alaska in the 19th century, sparking what has been labelled the Klondike Gold Rush. The event, which is also often referred to as the Alaska Gold Rush, saw many people head to the north-west state in search of the precious metal.
When on a trip to Alaska you have the opportunity to follow in the footsteps of these Americans and explore the boomtowns of that famous era in US history. To this day, there is still an opportunity to pan for gold, giving those on Alaskan tours the chance to sample what it must have felt like for the gold-rushers back in the 1800s.
Flexible travel experiences
Whatever you are thinking about doing on an Alaskan tour, be sure to check out TrekAmerica's special expeditions, which are led by expert guides. Such tours allow you to join small groups of like-minded individuals, so you have the flexibility to shape your own trip but share your experiences with other travelling enthusiasts.
You can explore all the popular sights and check out what is off the beaten track – all in one trip. And with Alaska tours, you should be prepared to take in some awe-inspiring scenery and incomparable natural beauty.
---