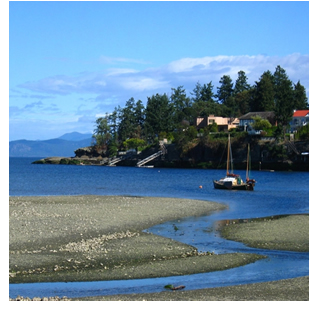 Canada has just about everything one could want on holiday. Stylish and modern cities offer the chance to enjoy the culture and finest luxuries while the rugged countryside and natural splendour surrounding them provide ample opportunity for a number of different activities.
It is this mix of the cosmopolitan with historic and natural features which make Canada holidays so popular. You can spend a few days shopping in some of the world's great urban centres before exploring the mountains, glaciers and lakes which combine to create a quite stunning landscape.
On a Canada holiday, you really can have it all.
Outstanding Ottawa
What better place to start your Canada city break adventure than in the capital Ottawa?
Vibrant, colourful and full of energy, no Canada holiday is complete without spending a few days exploring the shops, restaurants and attractions of this magnificent city. If you are keen to go shopping, you should make sure you check out the ByWard Market, which boasts dozens of one-of-a-kind shops and boutiques selling all manner of rare and quirky items.
For culture vultures, there are more than 30 museums and over 50 galleries and theatres, meaning you will not run out of things to do while there. Ottawa is also home to the Rideau Canal, the first UNESCO World Heritage Site in Ontario which in the winter becomes the world's largest naturally frozen skating rink.
Terrific Toronto
Another city you must visit is Toronto. Regarded by many as the cultural, entertainment and financial capital of Canada, it is a vibrant and buzzing city to spend a few days in.
The hardest part of visiting Toronto is deciding where to begin. You could start by taking the lift to the top of the amazing CN Tower and admiring the stunning views. Afterwards, you could jump on the ferry and head to Toronto Islands, where you will discover lush green parklands and the Centreville Amusement Park – home to a number of rides and attractions.
Food lovers will also want to take in St Lawrence Market, especially on Saturday's for the farmers' market, while history fans will not want to miss the opportunity to see Casa Loma, the former estate of the prominent financier and industrialist Sir Henry Pellatt.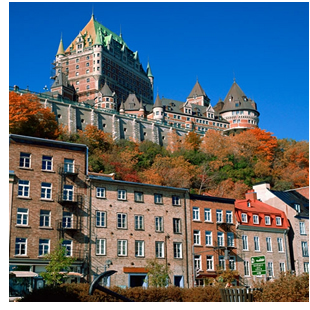 Marvellous Montreal
Your Canada city break adventure should also include a trip to Montreal. As well as its many museums and art galleries, Montreal offers historic attractions for visitors to enjoy.
A visit to Montreal is not complete without exploring its other attractions, which include the botanical gardens, St Joseph's Oratory and the Old Port, with its cobblestone streets and cafe culture giving it a distinctly European feel.
And of course, the city is defined by the slopes of Mount Royal, which sets the backdrop to this modern and exciting French Canadian city. Its peaks are home to Mount Royal Park – one of the city's largest green spaces and the perfect place to escape to when you have tired of the hustle and bustle below.
Drive across Canada and get ready for an adventure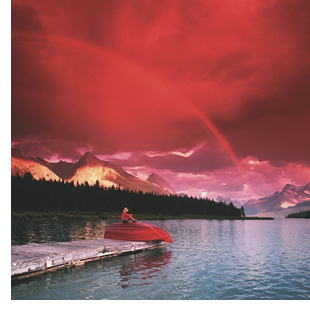 Canada fly drive holidays are extremely popular because the land is so rugged and varied that there are a number of wonderful sights just waiting to be explored.
If you have decided to go on a fly-drive holiday in Canada then the chances are that Niagara Falls is high on your list of natural wonders to visit. Breathtaking in their beauty and sheer height, the falls are one of the major focal points of any fly drive holiday in Canada and will continue to be so for a long time to come.
You can begin in Toronto and take in the picturesque Niagara region before hitting the road to Quebec, Ottawa and further afield, enjoying all the towns, villages and interesting sights along the way.
The reason why many people enjoy hiring a motorhome and heading out into the open terrain is that it gives them a chance to see everything the country has to offer at their own pace.
Whether you're headed west to take in the splendour of the Rocky Mountains or elsewhere in Canada to see attractions such as Nahanni National Park Reserve and the Cabot Trail, a motorhome holiday gives you the freedom to explore at your leisure.
Plan your perfect holiday to Canada
At Bon Voyage, we have been visiting Canada for the best part of three decades and there is not one single corner of it that we do not know about. Booking your Canadian adventure with us couldn't be simpler.
Everybody who goes away with us is given the Bon Voyage Holiday Promise, meaning the booking process is straight-forward and stress free. Contact us by phone, email or drop into our Southampton office and let us create the perfect Canada experience for you.
---