Top 5 Tour de France cycling holidays
Thursday, 30 May 2013 2:05 PM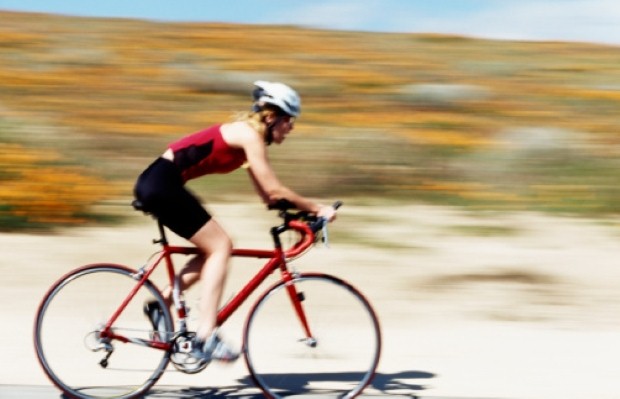 By Sarah Gibbons Follow @SarahGibbons_
After an epic year of cycling success in 2012, excitement is building once again in the lead up to the 100th Tour de France this summer. With Sir Bradley Wiggins and Chris Froome leading with way for Great Britain, why not follow in their tracks with your own Tour de France-inspired cycling holiday? Here's our pick of the best.
Take on the 21 bends challenge in Alp D'Huez
To celebrate the 100th annual Tour De France, Belambra are giving guests at their Les Bergers (Alp D'Huez) resort the chance to slip on their own yellow jersey and take on Tour de France's legendary 21 bends challenge. Guests will be able to time themselves using micro-chipped bracelets – just like the professionals – and will even have the chance to pick up a certificate with their race time from the Tourist Office as a souvenir. On the day of the race itself in Alp D'Huez (July 18th), Belambra's guests will benefit from the best seats in the house, as the riders of the Tour pass directly under Belambra's Alp D'Huez apartments in 'Stage 18' of the Tour, considered one of the highlights of the entire race. Prices start from £73 per person, based on four people sharing a studio apartment for a week-long stay. Tour de France activities included. Offer valid July 13th-20th 2013. For more information click here.
Tackle the last 10 stages of the Tour de France
For the real Wiggins wannabe, luxury Alpine-based tour operator Marmotte Mountain has the ultimate Tour de France trip. Starting in Provence and ending up in Paris, their cycling challenge tackles some of the Tour de France's highlights. Staying in luxury hotels throughout the trip, you'll ride the classic Alpe d'Huez mountain stage – complete with 21 hairpin bends – and take on infamous Mont Ventoux, undertaking the same route as the peloton. With an ex-professional leading the way – Greg Griffiths (Chief Commissaire or, in layman's terms, 'judge', for mountain biking at the London Olympics) – this cycling holiday will appeal to keen cyclists looking to experience the crucial last 10 stages of the Tour de France. The itinerary costs £4,600 pp (two sharing) including ten nights' luxury villa or hotel accommodation, all breakfasts, seven other meals (five on the hotel stay), travel in France (by luxury minibus and TGV train), a commemorative cycling jersey, expert guides and support staff. (Note the high concentration of staff to guests – one riding guide per six guests – with many more support staff). Departs July 12th. For more information click here.
Explore rural Provence by bike
In celebration of the Tour de France centenary this year, Crillon le Brave has launched a once-in-a-lifetime weekend package for those looking to soak up the legendary cycling race in the heart of rural France. The epitome of laid back luxury, the rural retreat is surrounded by some of the most beautiful – and challenging – cycling routes in the country. Notably, Mont Ventoux is just 40 minutes away by car to the summit – a 350km adrenaline-pumping challenge faced by Tour de France riders every year. Seamlessly mixing ring-side seats and bike hire with fine dining and luxury accommodation, the weekend package will allow guests to watch and follow in the footsteps of their cycling heroes and set their own personal bests along the way. The Tour de France package at Crillon le Brave is available from Friday July 12th to Monday July 15th 2013 only. For more information click here.
Enjoy a 'Pour de France' cycling tour
If your idea of a fun cycling holiday is a gentle meander through the countryside, stopping at local French vineyards and restaurants along the way then this trip is for you! To mark the 100th anniversary of the Tour de France, cycling and walking holiday specialist Headwater has launched a unique 50-night 'Pour de France' tour, calling at seven French winemaking regions for a celebratory (and altogether more relaxing) homage to France's epic cycling race.The epic 50-night independent cycling tour is split into seven 'stages' ambling through the winemaking regions of Burgundy, Alsace, Franche-Comte, Provence, the Dordogne and the Loire, and the cider making region of Brittany. Each 'stage' can be booked as a separate four, six or eight night holiday. Cycle routes are gentle and accommodation is in family-run, boutique-style hotels with an emphasis on good food and warm hospitality. The full 50-night 'Pour de France tour costs from £7,359 per person, including return flights from London, accommodation, bikes and most meals, departing on June 6th and September 2nd 2013. For more information click here.
Relax in VIP chalets and cycle with Hammer Sports
Luxury chalet provide VIP Ski has joined forces with Hammer Sports, specialists in cycling, to create the ideal Tour de France holidays in France. The aim is to progress keen cyclists to the next stage whether it is from novice up or from seasoned club rider up a level. Guided rides are included within the itinerary including much of the stage tour that ends on the summit of Alpe d'Huez. Prime position for Stage 18 on the slopes of the mountain will make sure nothing is missed and the following day starting in Bourg d'Oisans will also be attended. Prices for the seven day holiday including half board accommodation in the Chalet Ferme and guiding through the week start at £999 per person. This includes a road cycling guide. For more information click here.