Plan your gap trip with Real Gap Experience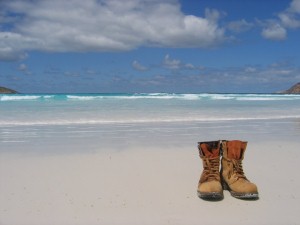 Going on a gap year is certainly an exciting prospect; however, it's vital that you take the time to plan it properly.
Whether you intend to spend your trip volunteering, learning a new skill, working or just travelling around soaking up new cultures, there are several things you will need to sort out before you go.
This is where Real Gap Experience can help. Not only are we able to provide you with you with exciting adventure travel tours in some of the most exciting places in the world, but we can also help plan your time away so you can make the most of your trip!
Things to bear in mind when planning a gap year
Once you've made the initial decision you want to go travelling, there are several things that you will need to think about. Perhaps one of the most important considerations, however, is deciding how long you go away for.
This, of course is entirely up to you. We have programmes that involve a few weeks away as well those that last for over a year, so there's bound to be something for you.
You'll also need to figure out where you want to go. And whether you have a firm idea in mind or not, you can be sure that we can help plan your ideal travel experience.
We have programmes in more than 35 destinations across the world, from the US and Thailand to New Zealand and Peru – so we're bound to offer something for you, whether you just want to visit a single country or take in several during your gap year.
If you're unsure about where to go, we'll be able to advise on what places and experiences will be best for you. Just tell us your interests and we'll be able to guide you about where you may like to visit.
Wherever you want to go, we can help you go about planning how you will fund your break.
And while budgeting is perhaps not the most exciting part of planning a gap year, it is extremely important. From paying for flights and accommodation to arranging travel insurance, we'll be able to help you to budget for your time away.
If you're looking to boost your travel coffers, we can provide advice on how to raise funds before your trip, as well as help to arrange placements if you're thinking about working abroad.
We offer paid work programmes in countries such as Canada, Australia and China, although if you want to give something back to the areas you visit, our guidance on volunteering may be helpful.
Everyone's view about the perfect gap year is different, but as we offer advice to school leavers, university graduates and those on a career break, you can be confident we'll be able to help plan your time away so that you will not only have a brilliant time but can also stay safe.
Contact Real Gap Experience today to start planning your gap year
To start planning your gap year, come to Real Gap Experience today.
As the UK's leading gap year travel company, we have helped thousands of people over the years plan adventures all over the world, so you can be confident that we can assist you in organising the trip of a lifetime!
Our team of expert advisors have travelled all over the globe themselves, so we're in the best place to give you all the guidance and support you need to plan your own year out across all kinds of areas, from vaccinations to visas.
Get started on planning your dream trip away today. Give us a call on 01892 516164 or get in touch via the online contact form.

---