No too long ago, I was always big on backpacking. Somehow, the challenge of hiking and taking nature by the horns was always appealing to me. But this time, I decided to do something different.
Maybe, it was because I wanted to travel a bit more conveniently. Or you could say my girlfriend (Nadia) had a hand in it. But my last vacation was a bit more tranquil, indulgent, if you must. Prior to now, my trips were always east-ward- Thailand, Malaysia and Jordan. I allowed Nadia to decide this time, and she picked Portugal.
Portugal is not usually the first choice that comes to your mind when planning a vacation, but the more we looked at our options, the more excited we became. Eventually, we settled on Pine Cliffs, a luxury collection resort, a premier seafront location along the picturesque coastline of the Algarve, Southern Portugal.
We contacted Design Holidays, an authorised partner and they sorted the reservation. Mind you, this was around March, so we had the advantage of an early bird discount. At the first hint of summer, Nadia and I began to prepare for our trip. Soon, it was the D-day.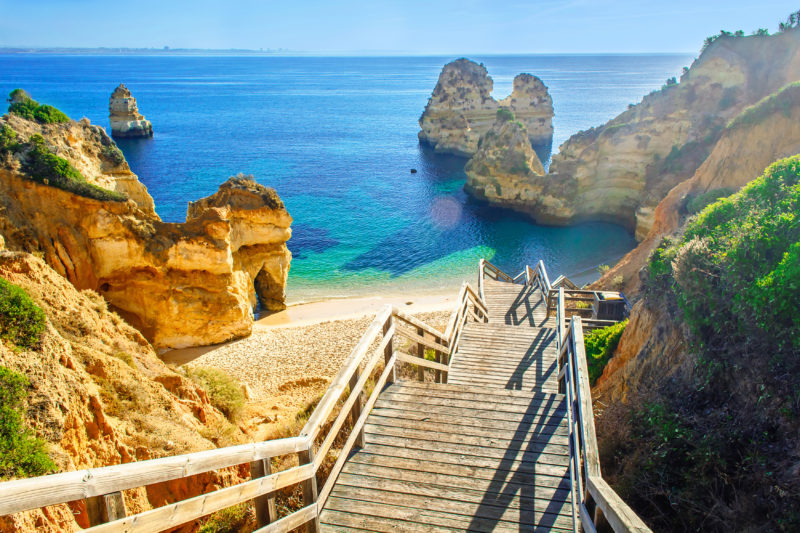 Flight and airport shuttle
We took a BA flight to Faro International Airport, Portugal. According to the booking site, it is central to major connecting flights across Europe, with daily flights from London, Paris and Frankfurt. Other options for travellers include Lisbon Airport but it is a 3-hour road trip to Pine Cliffs from there.
The whole flight took approximately 3 hours, with Nadia sleeping almost through the trip. Somehow, I can't bring myself to sleep while flying, unless it is an extremely long flight. We touched down at Faro by mid-day and took a taxi to the resort. It was only about 30 minutes and cost €54.
Accommodation and check in
From the moment we drove into Pine Cliffs resort, I couldn't help liking the setting. As a nature lover, the stunning array of pines and cliffs was welcome sight to me. It was pleasantly warm, and the sun as a constant reminder that we were far from home.
Because we were travelling as a couple, Design Holidays had suggested the Pine Cliffs Hotel, the standard room. The receptionist was nice and even had a good sense of humour. After checking us in, a hotel staff helped us carry our belongings to our suite.
The suites were decent-sized and the rooms were beautifully decorated. The hotel clearly lived up to its 5-star designation. There was a lot of natural light and Moorish Arab-inspired interior terraces with tiled headboards and terracotta floors. Our bedroom had a good view of the surrounding pine trees and the ocean was not too far away.
The facilities included a king-sized bed, air-conditioning, an LCD-TV, free Wi-Fi and a safe. The bathroom was equipped with a shower and a bath, which was perfect for us. According to the hotel staff, we were entitled to breakfast every morning. We had to be early for that. So far, I was satisfied with my experience.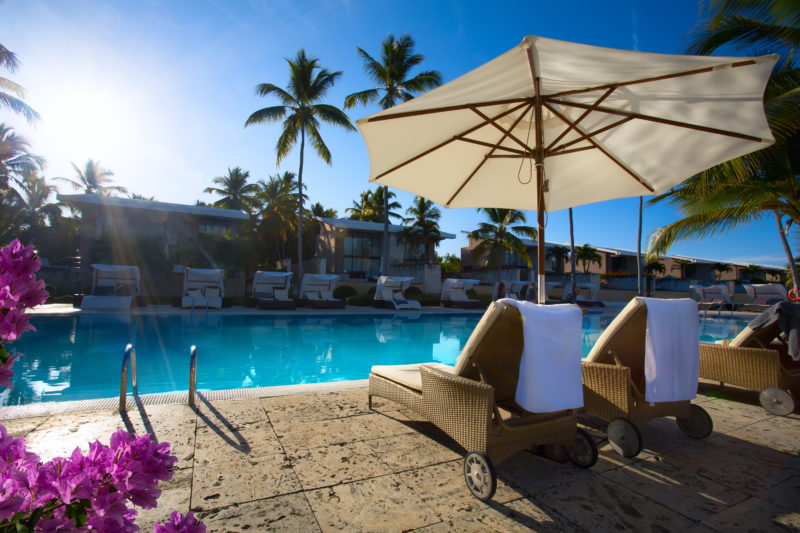 Restaurants and Bars
We had breakfast (when we could) at the hotel restaurant. But during our stay, we sampled several fancy restaurants around, including O Pescador for fish cuisines, Japanese dishes and a piri piri steakhouse. Nadia discovered Zest, a restaurant for healthy meals such as potato ceviche and milkshakes.
At Pine Cliffs, executive chef, Marco Alban takes his love for local inspired delicacies to a whole new level. From the zingiest octopus recipes to acorn-stuffed black pork. There is no limit to the creativity you can expect. Our breakfast meals often included cereals, pastries, delicious fruit and a variety of egg dishes. One morning, I had a smoked salmon and ham to go with my salad.
Moving on from international gourmets and local menus, Pine Cliffs resort has a range of cocktail bars. The Pine Cliffs Beach Club overlooks the Atlantic Ocean and presents a constant splashing sound of waves as you enjoy drinks and eat any of its meat or seafood dishes.
The Tapas Club Bar- Wine and Tapas, has a diverse menu of red and white wines, including some local drinks that will make you sing. However, it is only open from 6pm – 10pm.
Pine Cliffs Resort Hotel's very own bar, the Portulano Lobby Bar, is a classically-styled room with its own mix of special liqueurs including amarguinha, a drink made purely from sour almonds.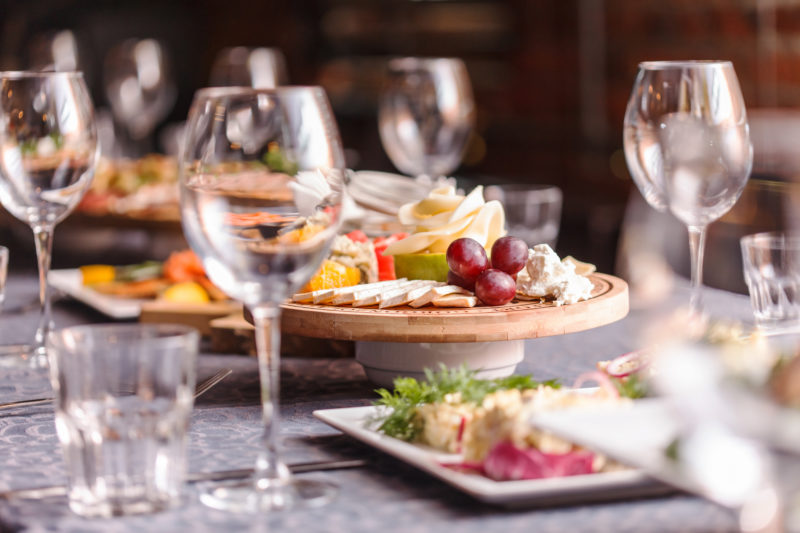 Additional facilities
During our stay, I noticed how accommodating Pine Cliffs was for family vacations. There were many family guests and special activities for the children. When we were booking, the representative from Design Holidays had asked if we were travelling with children.
The resort has specialist fitness clubs for exercise and training. I used the gym on a few occasions to work on my cardio. It was equipped with the usual facilities like treadmills, elliptical machines, and a range of static and mobile weights.
The sports facilities at Pine Cliffs include golf, tennis and beach sports. I am not much of a golf person, but the putting green made me want to try out a few swings. However, we settled for beach volley instead. After every vigorous session, I found out that relaxing by the coast-line was amazing feeling.
Pine Cliffs also has a spa where guests can experience comfort and relaxation. Nadia and I got a thorough massage from the resident aromatherapists. The aromas used ranged from jasmine to orange blossom. There are also facial treatments and body scrub sessions.
Specialist massage treatments include Ayurveda, Shiatsu, lomi-lomi massage, sports massage and Thai massage for those looking for something exotic. Design Holidays wasn't exaggerating with their list!
We stayed for two weeks, so we had sufficient time to find romantic spots around the resort- and Pine Cliffs is crammed with them. Some bars had a cosy ambience that made you feel completely relaxed. We also had plenty of romantic dinners at O'Grill overlooking the golf-course. Book before 4.30pm!
When we left Pine Cliffs, Nadia and I agreed that we would be back again. If not for anything, at least for the spa. The treatment was so relaxing, I left Portugal feeling more zen than a Buddhist Monk.