A good walk will do wonders for the body and mind. Yet, when you add it with beautiful landscapes, food and rustic towns of Europe you are guaranteed to replenish the mind, body and spirit. Check out the top 5 great walks of Europe here:
Camino de Santiago, Spain
The ancient Camino de Santiago is made up of a series of pilgrimage routes that trace the northern parts of Spain. It's the world's busiest pilgrimage route and all roads lead to the famous Cathedral in Santiago de Compostela. The most popular route is the Camino Francés, which starts in St.-Jean-Pied-de-Port in France and ends 780 kilometres later. The average pilgrim takes one month to complete this route. Shorter stretches are optional.
Level: medium to hard; distance: 20-30 km per day.
Best time to go: April to September.
Website: www.santiagoturismo.com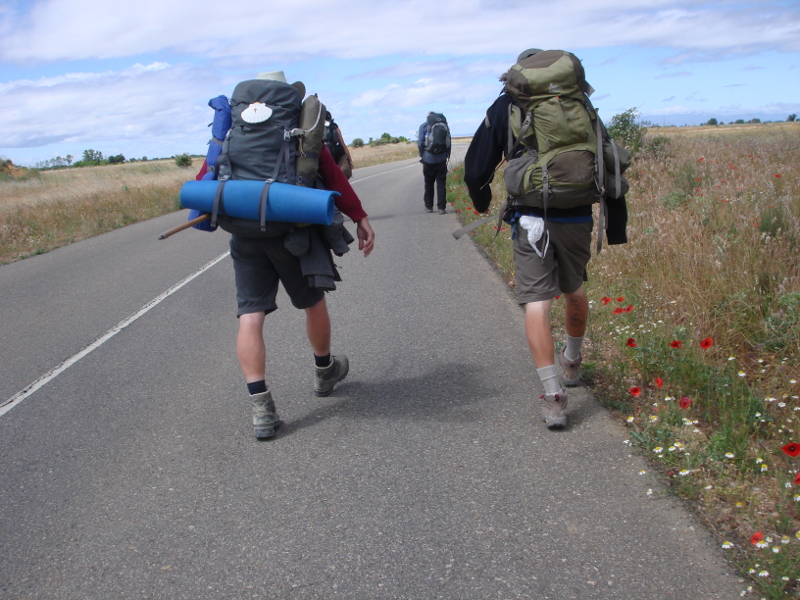 The Alps, France
Mont Blanc in France rises 4000 metres above sea level and is regarded the finest mountain in Europe.  Its terrain is a walker's paradise with awe-inspiring trails that lead past meadows, forests and rolling hills.  In summer the hills come alive with colourful flowers and at higher altitudes glaciers and snowfields can be seen.
Start a seven-day walk at St. Gervais and head towards Les Contamines along the 'Route du Baroque'. Historic chapels and valleys mark the way. The path then goes deep into the Chamonix Valley where the Glacier de Miage comes into view and onto Les Houches. From there it's a beautiful walk through forested terrain towards Chamonix. Opt to take a cable car to 3800 metres above sea level for the best views of the Alps. Along the way, treat yourself to delicious cheeses and top-notch French wines
Level: medium to hard (easier options available); distance: 6-19km per day.
Best time to go: July, August, September.
Website: www.onfootholidays.co.uk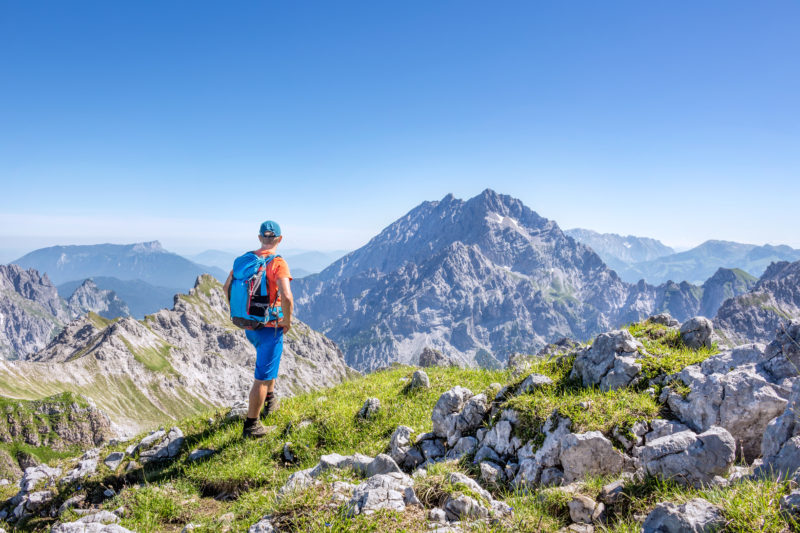 Amalfi Coast, Italy
The spectacular Amalfi Coast is a Mediterranean feast from start to finish. Old fishing towns tumble down to water's edge, coves offer idyllic swimming breaks and homemade gelato can be found around every other corner. Start your five-day walk in Amalfi and admire its cathedral and castle. From here it's a trek along medieval paths and through a fjord towards Praiano. The next stretch to Positano traces wild hillsides, mountain villages and the ocean. Visit an uninhabited monastery en-route, before reaching your overnight destination. The way to Sant'Agate is along a rugged ridge, which leads to beautiful Sorrento where you can spend a few days swimming, sunbathing and sipping Limoncello.
Distance: 8-15 km per day.
Best time to go: April, May, June, September, October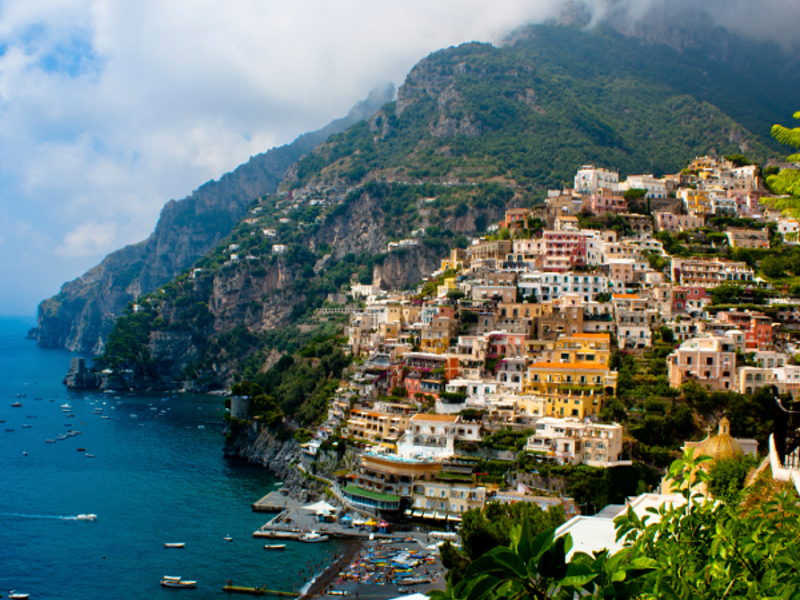 The West Highland Way, Scotland
The West Highland Way starts in Glasgow and ends 154 kilometres later in Fort William. It's a stunner of a route, which winds past lush rolling hills, fast-flowing rivers, sparking lakes and magical forests.  Campsites, inns and cozy pubs can be found all along the way. Every year over 80 000 hikers walk this way into the heart of William Wallace (aka Braveheart) territory.
Level: Medium to hard; distance: 21km per day.
Best time to go: April to October.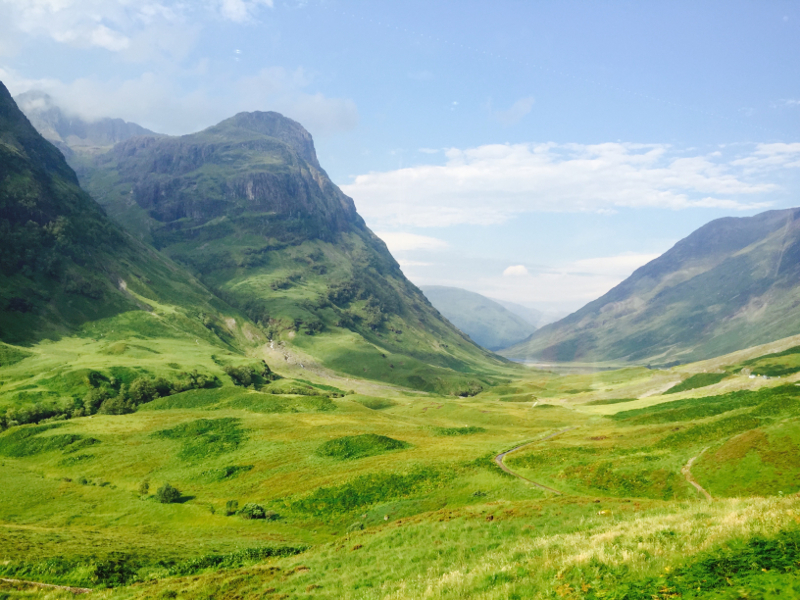 Balkan Trek, Bulgaria
Often overlooked, Bulgaria offers some of Europe's best terrain for walking. For the ultimate Balkan adventure, opt for a six-day guided walk to the top of Mt Musala, one of Europe's highest peaks. A lift system is nearby to do some of the hard yards for you. Included in the itinerary is a second uphill trek to the top of Maliovitsa, another impressive peak.  Lakes, wild flowers and wild horses can be seen as you walk towards one of Bulgaria's most famous mountain refuges for an overnight stay. Your trek concludes with a 1500 metre decent through meadows and oak woodlands towards the World Heritage Rila Monastry.
Level: hard; distance: 11-19km per day.
Best time to go: July, August, September.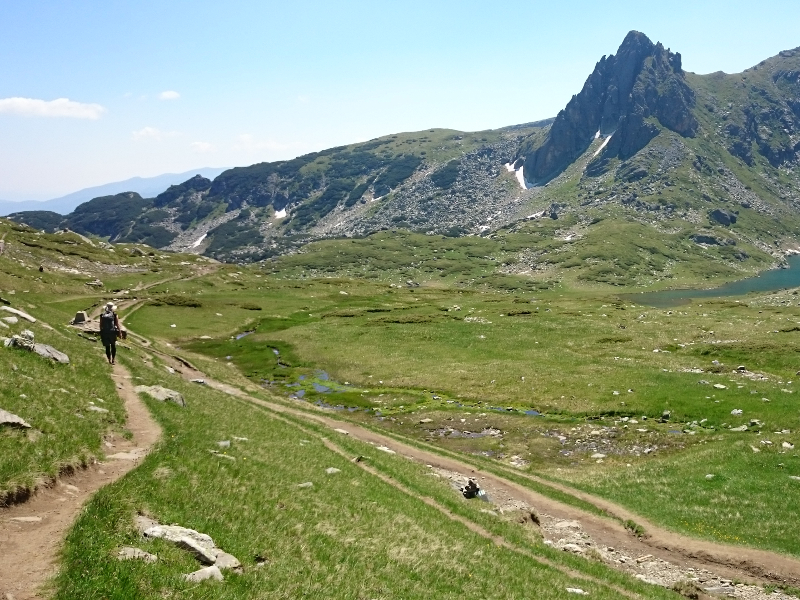 About the Author: Franki Black is a South African journalist living in London where she works as the Editor of Women4Adventure and a freelance journalist. Follow Franki's adventures on www.women4adventure.com & www.frankiblack.com.