Namibia named top country in Wanderlust Awards
Thursday, 6 February 2014 11:59 AM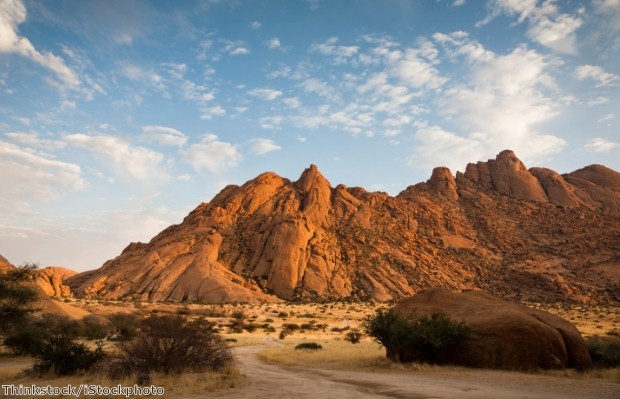 Namibia has been voted number one in the Top Country category at this year's Wanderlust Readers' Travel Awards, with a satisfaction rating of almost 97 per cent.
The small African country was closely followed by New Zealand and Colombia in joint second place, and Myanmar in fourth.
The only European country to appear in the top 10 was Scotland at number nine with an impressive satisfaction rating of over 94 per cent.
"Our readers appear to be favouring more compact countries to visit – choosing Ecuador and Colombia over Brazil, New Zealand over Australia and cities like London and Paris are being overlooked for Indochina's Bagan, Luang Prabang and Hoi An" commented Lyn Hughes, editor in chief at Wanderlust.
"I'm not surprised at Namibia's win though. It is great value and has a mix of superb landscapes, good infrastructure, a wide range of adventures, and abundant wildlife. It is also the only country with growing numbers of rhinos, elephants and lions, so a real good news destination."
A total of 208 countries were nominated by almost 3,000 people who voted in the awards including Yemen, Afghanistan, Iraq and even Chad.
New Zealand came second
Emerging Destinations
Central Asia dominates the Emerging Destination category featuring in three out of the five top picks – the crown going to large and landlocked Mongolia, second place to Tajikistan and Georgia taking fifth place – a country with great food, a very young President (32 years) and featured in the awards for the first time.
Lyn Hughes continued, "Just when you think a category might be in danger of standing still our readers sniff out the next exciting travel destination. They are certainly ahead of the crowd voting for some really unlikely destinations in the 'emerging' category. I totally agree with Mongolia at top place in this category. In this homogenous world it is no wonder that our readers are wowed by its nomadic lifestyle, pure tranquility and wide open spaces."
The Lake District won UK's top destination
Top UK Destination
A totally new category added to the awards this year was Top UK Destination, which allowed for nominations to cover both regions and cities. And it is the regions and National Parks that dominate with seven out of the top ten featuring wilder corners of the UK compared city destinations. The overall winner was the Lake District with Cornwall, the Peak District, Yorkshire Dales National Park, Snowdonia and the Scottish Highlands all making the top ten, while London came second, Scotland's Edinburgh came fourth and Bath, third.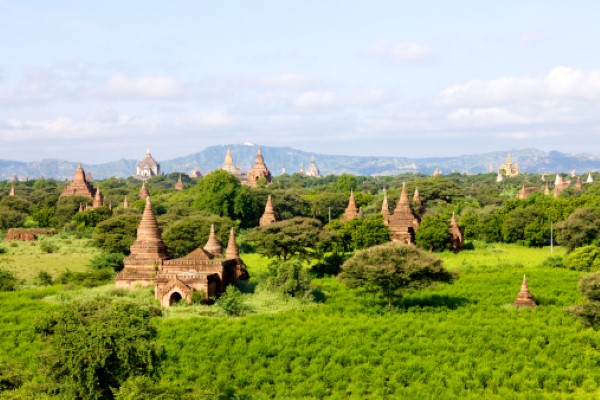 Bagan, Myanmar, won Top City
Top City
And while London triumphed in the Top UK Destination category it didn't make it into the overall Top City category. Another victory for Scotland, as Edinburgh is the only European city to be included in the top 10.
In the Top City category a total of 768 cities were nominated and the top three were all in Indochina. The crown went to Myanmar's Bagan (think temple strewn fields) knocking Luang Prabang (Laos, a consistent winner over the last 10 years) and Hoi An (Vietnam – 2012 winner) off the top spots with an impressive satisfaction rating of 97.5 per cent.
Other awards included Top UK Airport (won by Southampton), Top Tour Operator (won by Bamboo Travel) and Top Airline (won by Air New Zealand).