Kenya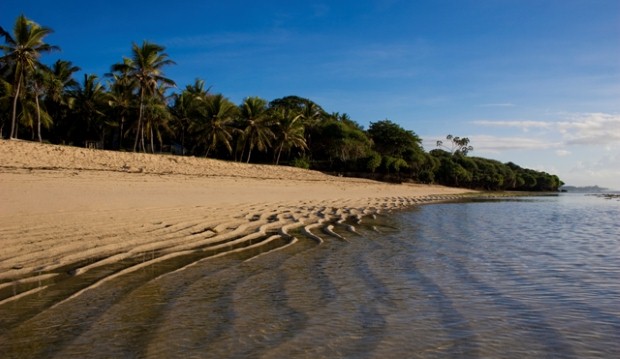 ---
Kenya is located on the equator on Africa's east coast and boasts a diverse range of landscapes, from glacial mountains to tropical coasts.
The Masaai Mara Game Reserve is Kenya's best-known destination, home to a staggering array of wildlife, including the elusive 'Big Five'. One of Africa's great natural phenomenons – the annual Wildebeest migration – is one of the reserve's remarkable attractions. This natural cycle is essential to the landscape as it replenishes the grassland of east Africa and each June, around 1.3 million Wildebeest gather in the Serengeti to calve. The migration can be observed early in the mornings by vehicle or walking safari.
Kenya is home to expansive lakes, including the vast Lake Victoria, which is twice the size of Wales! Commonly known as Nyanza, this immense mass of water forms a natural boundary between Kenya, Tanzania and Uganda. Fishing is the activity and industry of choice here and fisherman come from afar in search of the Nile Perch – a world-class game fish.
Tropical paradise can be found on Kenya's coasts, particularly the coastline south of Mombasa. Coral reefs in the Indian Ocean have created a natural barrier, creating the ideal bathing spots amid gentle, turquoise waters. Not only that, tropical and wildlife-packed rainforests line the pristine beaches, so you can get the best of both worlds.
Kenya also boasts Africa's second-highest peak (after Mount Kilimanjaro) in the form of Mount Kenya. An awe-inspiring sight of glistening snow-capped peaks, the locals aptly named it Kirinyaga, or place of light. The mountain stands at 5199 metres above sea level, making it a technical climb, but the lesser peak of Point Lenana (4985m) can be easily reached by any fit trekker.
Nairobi and Mombasa are Kenya's main cities. Nairobi is a thriving modern capital, whereas Mombasa is a port town and still retains much of its history, evident in its Old Town – a labyrinth of Arabic architecture and winding streets.
Kenya Essential Information:
Capital: Nairobi
Major cities: Mombasa, Nakuru
Major resorts: Malindi, Masai Mara National Park, Diani Marine Divers Village in Ukunda
Time Zone: GMT +3
Language: English and Swahili. Pick up some Swahili basics at www.kenya-travels.com
Currency: Kenyan shilling (KS). For up-to-date exchange rates see: www.xe.com/ucc
International dialling code: +254
British Embassy: visit the website for more information