Sailing: a stylish way to travel
Friday, 6 June 2014 8:51 AM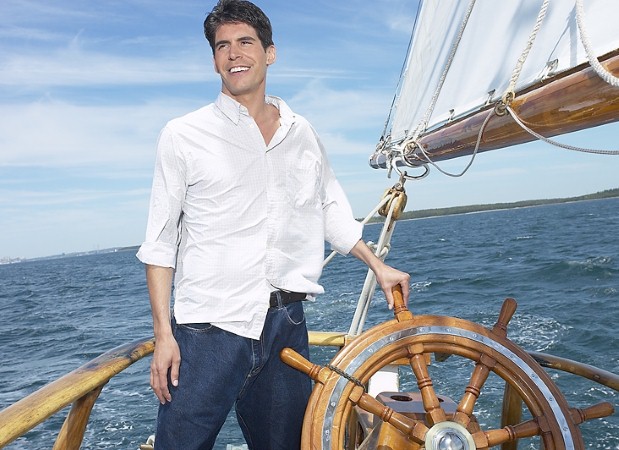 ---
Sometimes you want more than your run of the mill holiday and one of the ways to make a break really special is to think about changing the way in which you travel around, quite literally.
Rather than hopping on a plane and spending the duration of your getaway in a high-end resort, consider instead boarding a luxury yacht and sailing from one stunning anchorage to the next. Not only does this allow you to see more of the place you're visiting, but it also gives you a bit of extra privacy.
Cruising into a luxurious marina aboard a gleaming yacht is the very epitome of stylish travelling, so you can't really go wrong if this is the kind of break you're looking for.
Make your yachting trip special
When you're organising a sailboat charter, make sure you look at the crewed charter options. This is perfect if you want to relax and unwind on board and have every detail of your holiday taken care of.
This kind of sailing break sees you step aboard a well-appointed yacht with an experienced skipper at the helm and a fantastic chef in the galley, so you can simply tell your skipper where you'd like to go, place your orders for dinner and set sail on a wonderfully relaxing voyage.
The other great thing about sailing breaks is that you can head off with a group of friends for a memorable holiday with all the people you care about the most. Although yachting trips are brilliant for romance, they can be just as much fun when you're with mates and are certainly memorable.
Choosing the right destination
As well as the kind of yacht you'll be setting sail on, the other thing you need to choose when you're booking this sort of holiday is where to go. There are countless fantastic places for sailing all over the world, which means you are bound to find somewhere that suits your tastes.
For amazing beaches and desert islands, head to French Polynesia in the South Pacific or the British Virgin Islands in the Caribbean. If you'd like to mingle at chic bars and restaurants, choose the Bay of Naples in Italy where you'll have access to charming and exclusive islands like Capri and Procida.
Should culture and history be more your thing, book a trip to Croatia, where you can sail from amazing historical cities like Dubrovnik and Split, or travel Turkey's coast seeking out the numerous Lycian ruins that are dotted all over the country.
The other wonderful thing about sailing holidays is that, even once you've picked a departure port, you're completely in control of where you go once you arrive and – weather permitting – you can change your itinerary as you travel. This gives you an incredible amount of freedom that few other holidays offer and is one of the most appealing aspects of this sort of break.
There's also nothing quite like waking up in a new port each day, being able to soak up the sun on the deck of a luxury yacht and sip on cocktails as the sun sets on a different horizon each evening – it really is the last word in opulent travel.