Choosing between flotilla sailing and yacht charter holidays
Thursday, 26 July 2012 4:35 PM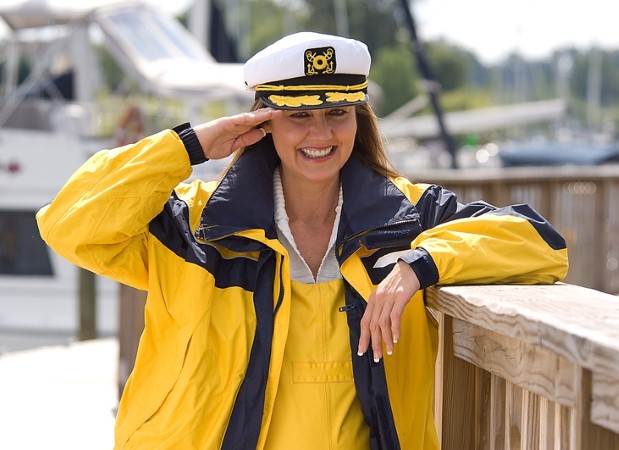 ---
If you love to sail, but are not sure whether to take a yacht charter or flotilla holiday, both have benefits to choosing them. It all depends what you want to get out of your break and in which part of the world you would like to soak up the sun.
Our guide will help you decide which type of break to go for, as well as the corner of the world that will be most suitable for your requirements.
The benefits of flotilla sailing getaways
When you holiday as part of a flotilla, you will be in a group of other yachts and there will be a head boat with an experienced crew to lead you around the various islands. The Caribbean and Mediterranean are two of the most popular places for this kind of holiday, with the likes of the British Virgin Islands, St Vincent and the Grenadines, Greece, Turkey and Croatia all home to flotilla bases.
The premise of a flotilla holiday is that the lead boat will take charge of the itinerary, the route you take and the anchorages, allowing you to relax more than you would if you were solely responsible for getting your yacht around various locations. The lead boat can help you with any problems you might have and will provide you with extra confidence that support is at hand should you require it. It is always good to have someone in the know about the best places to visit and where to moor up at. Indeed, just because you are part of a flotilla group does not mean you are tied to them. As long as you inform the lead boat of your intentions, you and your friends and family can do your own thing for a couple of hours, such as snorkel in a crystal clear patch of water or play games on a secluded beach.
If you decide to embark on a flotilla adventure, you will have the benefit of several other yachts of holidaymakers being close by. This is great if you love to socialise. You might all decide to enjoy a meal together, while if there are families with children, youngsters can hang out together during the evenings. Should there be an attraction or activity you are keen to do, but members of your party are not, you will hopefully find someone who is part of the wider group who is willing to join you.
The advantages of a yacht charter
You also have the option of going on a yacht charter. This is where you will not sail as part of a group with a lead boat, but rather skipper a boat alone, with just your family and friends to keep you company. If you love having the ultimate freedom and feel confident enough to sail without assistance, a yacht charter is likely to be your ideal holiday.
As you will not have other holidaymakers with you, you and your party can relax together in private, without worrying about being unsociable. If you all want to stay a little longer in one location, you can do so, without needing to remember to inform anyone else or being worried about holding others up.
Another advantage to choosing a yacht charter holiday is that you will have a greater choice of locations. As well as those you can explore on a flotilla holiday, you can also enjoy a sailing break around the Caribbean's Bahamas, Antigua and St Martin. If you have already been to the British Virgin Islands or St Vincent and the Grenadines and want to try your hand sailing around a different destination, a yacht charter gives you the freedom to do so.
You will also have a wider choice of Mediterranean locations, such as Tropea, Procida and Palermo in Italy. Another major benefit to yacht charters is that the UK, South-East Asia, South Pacific and Indian Ocean are also opened up to you. It will depend on your level of sailing experience, but imagine sailing around the Seychelles with your loved ones, before stopping off to snorkel in the crystal clear waters and enjoying a leisurely lunch on a stretch of dazzling white sand.