Why choose a full service sailing holiday for your next trip?
Thursday, 2 January 2014 6:16 AM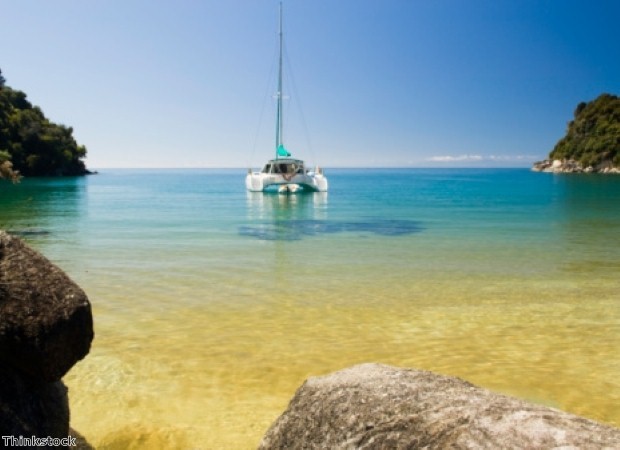 ---
There are many wonderful holiday options out there, but one of the best has to be a luxury crewed yachting break. Sailing is fantastic, because it allows you to see several places in one trip and gives you a chance to experience more of a destination.
However, a crewed sailing getaway is an even better choice if you have the extra money to spend, because it has all the best parts of a normal yachting break with the added luxury of a captain to take you wherever you need to go and a chef to whip up tasty meals.
As if you'd need any more reason to book this kind of trip, we've come up with a more comprehensive guide to what you can expect and why you should book a crewed yacht for your next holiday.
It's great if you've never sailed before
If you've always loved the idea of going on a sailing holiday, but haven't had the time to learn to control a yacht, then this is the kind of break for you. You will have all the advantages of a sailing break without the responsibility or worry of controlling your own vessel.
What's more, you won't be restricted over where you travel to, as your experienced captain can steer you along gentle as well as more challenging crossings. This is ideal if you have little idea about how to sail a yacht, as it means you won't have to stick to destinations only suitable for beginners.
Even if you're competent at steering a sailing boat, it can be nice to sit back and let someone else do the work, so that you can truly relax and enjoy just drifting along.
Visit remote spots
If you're relying on mooring up to find somewhere suitable for dinner – or are intending to cater for yourselves during your trip – then you always need to think carefully about where you'll moor and make sure that you have enough supplies on board, not to mention planning meals in advance to ensure you have the ingredients you'll need available. With a crewed yacht charter and your resident chef, all those problems will vanish.
For a start, you won't need to eat out at all if you don't want to, as the cook on your boat can create delicious meals for you every evening, while they will also take care of buying ingredients and preparing everything for your voyage.
This means that you can sail off to more remote locations, where there are no shops and certainly no other travellers, to allow you to enjoy stunning natural scenery from the comfort of your boat, without having to worry about where your next meal will be coming from.
Really relax
Anyone who's ever sailed a yacht will tell you that, while it can be incredibly invigorating to be at the helm, it can also be quite stressful. Taking charge of a vessel and maneuvering it safely, especially along a coastline that you're not familiar with, can be quite daunting.
So, with someone else to steer the yacht, you can sit back and relax, without the worry of navigating from one place to the next. It also means that every member of your group can indulge in a glass or two of wine in the afternoon, without one of you having to stay sober to control the boat.