Castle holidays in Angus, Perthshire and Fife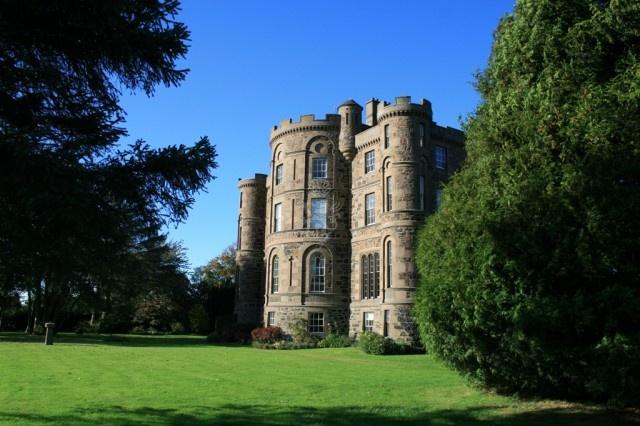 The region of Angus, Perthshire and Fife has much to offer those looking for castles for rent in Scotland.
Situated in eastern Scotland, the area consists of vast swathes of beautiful rural scenery, bustling fishing towns and buzzing cities, as well as plenty of castle accommodation.
Angus
Angus is home to the Angus Glens, numerous mountains and rugged beaches.
The area harbours some world-class golf facilities, as well as attractions such as Glamis Castle – where the late Queen Mother lived as a child – and some stunning formal gardens that should be a haven for green-fingered tourists.
Dundee is the main city in the Angus area and offers much to see and do. The fourth largest city in Scotland, Dundee is proud of its marine heritage and has many sights relating to its seafaring past, including Captain Scott's Antarctic expedition ship, RRS Discovery. Other points of interest include the Dundee Rep Theatre, Verdant Works and Dundee Contemporary Arts.
Perthshire
Perthshire is a diverse destination offering numerous activities and attractions.
The city of Perth is a lively location that used to be the capital of Scotland. It is surprisingly green for a city, as it is home to many parks and gardens that offer some delightful walks. Must-see sights in and around Perth include Scone Palace, Stanley Mills and St John's Kirk.
Elsewhere in Perthshire, you can explore the area's Roman heritage, ancestral homes, the oldest library in Scotland and forests that are home to some impressively large trees.
Fife
The Kingdom of Fife is particularly well-suited to those who enjoy active pursuits, although there is more to the region than its various sports.
Fishing villages and rolling hills are among the main sights in Fife, as well as golden beaches, St Andrews with its university and famous golfing greens, and towns and cities such as Dunfermline and Kirkcaldy.
As you might expect of a former capital of Scotland, there are plenty of castles and cathedrals to explore in Dunfermline and no fewer than seven kings are buried there. Whichever region you choose to holiday in, Scotts Castle Holidays can offer what you need if you are planning on staying in a castle during your time in Scotland.
---