Go wildlife watching in Taiwan
Tuesday, 11 September 2007 12:00 AM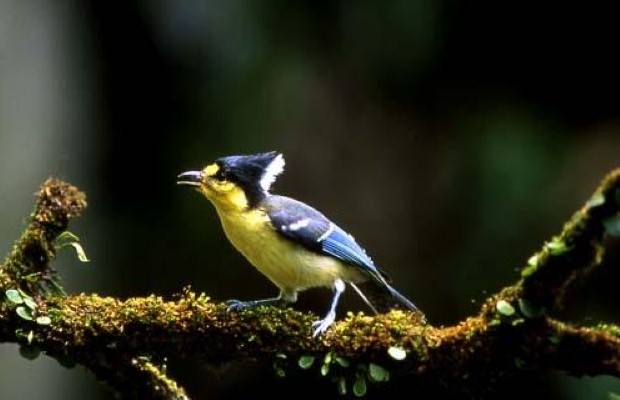 If you are thinking of going on a luxury wildlife watching holiday in Asia there are plenty of amazing trips out there – from elephants in Laos to tigers in India.
However, a new range of holidays from British wildlife tour specialists has put the spotlight on the island of Taiwan for 2008.
The island has one of the highest concentrations of birds in the world, making it an ideal place to go on a wildlife watching holiday.
The country has 450 different species of birds, six national parks and some amazing landscapes to take in.
Among its most eye-catching and rare birds are Swinhoe's Pheasant, Hwamei and Flamecrest birds, and the brightly coloured Mikado Pheasants, Taiwan Blue Magpie and Vivid Niltava as well as the even rarer spoon-billed varieties.
A bird-watching day out can be had just 40 minutes from Taipei at Wulai, considered one of the top places to see birds on the island. Holidaymakers can follow the Tonghou River upstream from Wulai bus station for up to seven or eight kilometres where, along with the wildlife, there is plenty of lush greenery, waterfalls, lakes, valleys and attractions such as a cable car gorge crossing to explore.
November to February is one of the best times to go, not only for the winter sun, but as this is when the area has the most birdlife.
Among the tour operators with new Taiwan bird watching holidays are Bird Holidays, which have 13 night small-group tours to Taiwan starting from £3,080 with an early booking discount. The breaks include full-board accommodation, flights, transfers, entrance fees to attractions and excursions with an expert leader.
Highlights of the itinerary include the estuary, lake and rice field area of Aogu, Alishan National Forest, Chiku (home to the rare Black-faced Spoonbill) and sightseeing in the old capital of Tainan.
The break takes place from November to December 2008, with basic fitness levels the only requirement.
Also new for 2008 is the Avian Adventures' wildlife watching tour of Taiwan, with prices starting from £3,400 per person based on two sharing for a 13-night package including transfers, accommodation and the services of a leader, departing in April 2008.
In late May 2008 Island Holidays Plus has a 15-night birding holiday to Taiwan for a group of up to 12 people, for £4,395 per person. Highlights of the break include visiting the northern mountainous areas of Taiwan, the eastern coastal areas as well as the capital, Taipei.
For more information on visiting Taiwan see the official tourist board website at www.taiwan.net.tw.