See breathtaking scenery in the Aeolian Islands
Friday, 1 June 2012 1:01 PM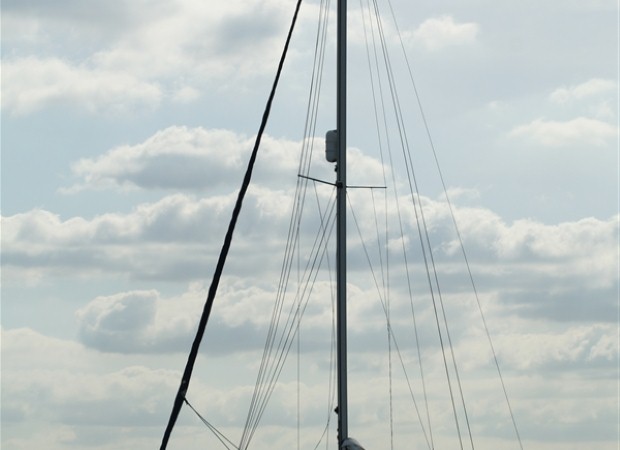 ---
From its rich culture and fantastic cuisine to its pleasant sailing conditions and jaw-dropping scenery, there are many reasons why Italy has long been a popular holiday destination. While there is no shortage to the list of places in which you can explore, heading to the Aeolian Islands makes for a particularly exciting break.
Lying off the south-west tip of the Italian mainland, this group of seven isles are all situated close to each other, making touring the region by boat a fairly easy process. With the region benefitting from small tidal ranges and pleasant weather during the cruising season, you can use line of sight navigation to cruise through sheltered waters to your next destination. The moderate winds that blow through here though, should provide a stern test for advanced sailors keen to develop their skills on the water.
Of course, it's not just the quality of the sailing itself that makes taking a yacht charter break in the Mediterranean wonderful, but also the amazing sights and activities available when you moor up your vessel and explore any one of the following islands.
Lipari
Not only is Lipari the largest isle in the archipelago, it is also the most populated so it is the perfect destination to gain an insight into the region's history.
From Carthaginians and Spanish colonialists to pirates, this group of islands has an exciting blend of cultural influences which you can learn more about by stopping by the amazing Aeolian Museum in Lipari Town. By visiting this fascinating cultural institution, you'll get to see items from every period of the Aeolian Islands' history, including Neolithic artefacts. Other pieces on display include Roman ceramics and cannons recovered from 17th and 18th-century shipwrecks.
Lipari is also a great place to and soak up the glorious Mediterranean sunshine, in no small part because of its fantastic beaches. All across the isle you'll discover pretty stretches where you can relax, with Spiaggia Bianca featuring a sweep of white sand where you can lie back and take in wonderful sea views.
However, there is plenty of scope for you to be more active while exploring Lipari, with the island a particularly popular spot for snorkelling and diving. All around the coast, you'll discover anchorages that make ideal places to explore the world beneath the waves. Expect to see shoals of brightly-coloured fish, intricate basalt formations and underwater caverns as you swim, while a landslide of ancient volcanic rocks can be glimpsed at the La Franata dell'Archipelago dive site.
Filicudi
Mooring up your vessel at Filicudi will also provide you with plenty of opportunities to try exciting water sports, especially swimming and snorkelling. Commonly regarded as the most naturally beautiful and unspoilt island in the area, here you can explore deep grottoes and swim through magnificently clean water.
Among the best spots for divers here is the Grotto del Bue Marino. The water here is a brilliant shade of turquoise, although to get to this partially submerged cave, you'll either have to swim or take a small rowing boat, as a yacht is simply too large to access the grotto.
If you would prefer to spend a bit more time on dry land, you can take a hike up to Zucco Grande, a largely abandoned village that offers panoramic views of the rest of the island, or head to Scoglio della Canna, a large rock obelisk located off the north-west coast.
Panarea
Although Panarea is one of the least populated and smallest islands in the region, measuring just 3.4 sq km, it would be a mistake to think it does not have a lot going on. In fact, it's a popular summer holiday destination among many stars of the Milan fashion industry and other celebrities, so you'll have the chance to rub shoulders with the stars once you've dropped anchor.
Head to Punta Milazzese, meanwhile, and you can explore the remains of a Bronze Age era village believed to be some 2,500 years old, while the pretty beach at La Spiaggetta is not only a great place for sunbathing but also snorkelling and swimming. From here, you can take in the sight of the towering Stromboli volcano and, during minor eruptions, smoke can be seen billowing from its crater.