Give history students a life-changing experience with trip to Krakow
Friday, 20 January 2012 11:37 AM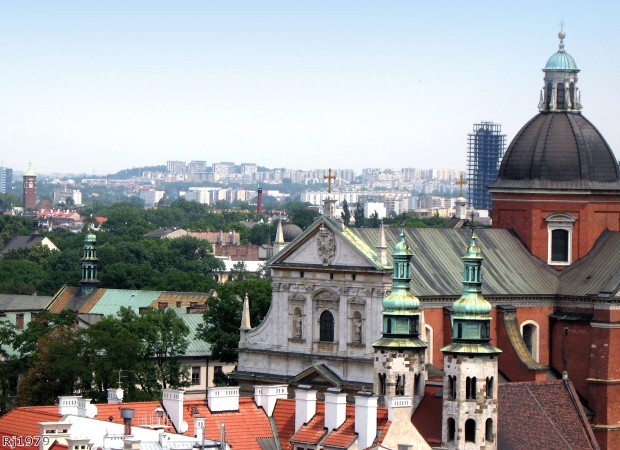 ---
When planning history school trips, it is a good idea to choose a destination that has sites relevant to a number of different parts of the curriculum. One location that fits the bill perfectly is the Polish city of Krakow, which has attractions that date from the Middle Ages through to World War II.
Krakow, which was once the capital of Poland, is regarded as one of the world's great historic cities and there are five UNESCO World Heritage Sites in the area. Among them are some that may change the way your students think about major events.
It is difficult to avoid the second world war on school trips to Europe, as it played such a large role in shaping modern history. Poland was one of the countries most affected by the conflict and although many of Krakow's buildings survived unscathed, there is a site nearby that achieved an almost unrivalled level of infamy during the Nazi occupation.
The concentration and extermination camp of Auschwitz-Birkenau was at the centre of the Nazi genocide and historians estimate that 1.5 million people were murdered there between 1942 and 1944. It began as a camp to hold Polish and Russian prisoners of war, but developed into the site where Jewish, Roma, Sinti and Polish people were starved, tortured and killed.
It has been preserved as a warning to future generations of the consequences of extreme ideologies, and a visit to the camp is certain to be a memorable experience for your students. The fortified walls, barbed wire, gas chambers, gallows and crematoria demonstrate the mechanism used for mass extermination, while the personal items in the museum's collection tell the story of some of the victims' lives.
To learn more about wartime Krakow and the experience of the local Jewish population, you could visit the museum at Oskar Schindler's factory. It details the remarkable man's life and those of the people he saved.
Krakow is also famed for its Old Town, which was awarded UNESCO World Heritage Site status due to the number of immaculately-preserved buildings from the Middle Ages that can be found there.
A tour of the district should include a visit to Wawel Royal Castle, which was once the home of the Polish kings, and a trip around the vast Grand Square. Nearby you will find the 14th century Wawel Cathedral, Jagellonian University and the fascinating Kazimierz Ghetto, with its collection of historic synagogues and cemeteries.