Volunteer holidays: Rewarding experiences, amazing memories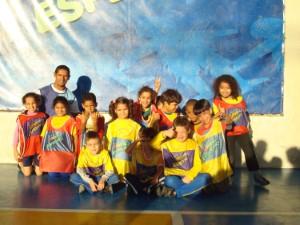 If you're thinking about taking a career break – or even just looking for a more interesting way to spend your annual leave – why not consider volunteer holidays?
Offering amazing, memorable experiences, this kind of trip gives you the ultimate chance to give something back while you travel.
With options to visit countries across the world, Inspired Breaks can help you to select an activity and destination that suits you perfectly, whether you'd like to help conserve endangered species, protect threatened environments or help local communities.
What's more, because we offer trips lasting from just seven days up to a whole year, you're bound to be able to find something that suits your availability, as well as your personality.
So, why not discover more about volunteering with Inspired Breaks today?
How can I help on conservation holidays?
Conservation volunteering is an immensely fulfilling way to explore a new country and become a responsible traveller.
During this type of trip, you can give something back to your chosen destination by a variety of means – all of which will make a tangible, positive difference.
So, what sort of thing can you do on conservation volunteer breaks?
By choosing these sorts of getaways, you can help in two main ways – by assisting animals, or the natural environment.
If you'd like to work with creatures, you'll find there are a huge number of options for doing so. For example, you could choose to pitch in with conserving endangered species, such as giant pandas.
Travelling to China, you'd have the chance to assist these amazing creatures by feeding them and helping the keepers in their day-to-day duties, while also being able to immerse yourself in the local culture.
Alternatively, you could head to Australia to bolster efforts to protect the famous Aussie bush. As well as taking part in initiatives such as planting trees, you'll also help to protect various indigenous species, like turtles.
Volunteering: What are my other options?
If you're keen to volunteer abroad but would rather work with local communities, you'll discover many possibilities for doing so with us.
Among the amazing opportunities we offer is taking part in a house building project in Guatemala, where the average family has just $5 a day to live on.
The majority of the homes here are constructed from flimsy materials, such as cardboard, and have dirt floors. By travelling here and working on construction projects, you can build families new homes complete with a toilet, window and a lockable door.
Alternatively, you could help youngsters improve their literacy skills with a rewarding trip to South Africa.
Give something back with Inspired Breaks
Inspired Breaks offers incredible adult gap years, as well as shorter breaks ideal for those looking to discover something new within a more limited timeframe.
Our amazing selection of volunteering holidays gives you the very best opportunities to help endangered species, declining environments and local communities.
So, when you travel, you can be confident you're really giving something back to the destinations you visit – as well as creating some wonderful, life-changing memories.
Our expert team can help you pick out the perfect itinerary, while you'll find we're always on hand during your travels if you need anything.
To start planning your adventure, why not contact us today on 08445 734 101 or info@inspiredbreaks.co.uk?

---