A guide to buying cycling gear for kids
Thursday, 5 July 2012 7:50 AM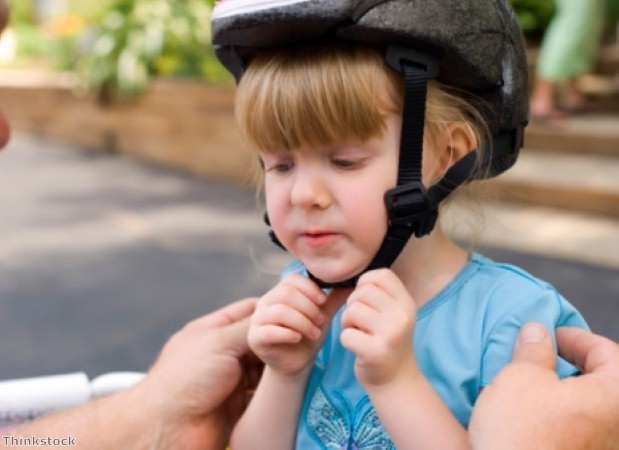 ---
If you want to enjoy family bike rides, but are not sure what to kit youngsters out in, a good place to start is deciding how often you will cycle. Should you wish to make the activity a weekly or even monthly outing, it is important to snap up good-quality clothing.
Next, you should consider where you will go. Some of the best places to go on a bike ride with kids are national parks. There are 15 in England, each boasting spectacular scenery including wetlands, woods, mountains, meadows and an abundance of floral and fauna. Depending on what time of the year you go – and especially in northern locations such as the Lake and Peak Districts – you might face slightly damp weather. This is why it is important to have the right gear for your smaller companions.
Cycle clothing for kids provide all the benefits you would expect adult items to deliver. For a start, if your bike rides will not be weather dependant and you expect to cycle off together during the wetter and colder months, such as in the October half term, purchase clothing that will protect your brood from the elements. Perhaps the most important item is a lightweight fleece in a bright colour. Not only will this help little ones stand out, but they might also be more likely to pull on a jacket if it looks funky and fun.
There are several features that a cycling fleece must have if you want it to get the job done. As mentioned, it should be made from a lightweight material or it could slow youngsters down, especially if it rains. Having a small zip at the top can also be useful if your child gets a bit warm and wants to let some air in without having to stop and take the item off. An anti-pill finish will also ensure the jacket stays in a good condition and is comfortable to wear.
The next item on your shopping list when choosing the right clothing for children's bike rides should be a cycling jersey. This can be worn on its own during warm weather, or underneath a fleece. Of course, it should be a case of the brighter the better, whether fluorescent yellows and greens or eye-catching blues and pinks. A jersey must be lightweight, reflect moisture and sweat and be comfortable for long bike rides. In order to keep youngsters cool when on two wheels, look for air vents, mesh parts and half zips. You might even want to purchase a fleece or jersey top with a small pocket, so they can whip out a chocolate bar or other snack in order to keep their energy levels up.
If you do decide to regularly holiday in England's beauty spots, you also need to make sure your kids have the right kind of cycling shorts or leggings. Padded ones will make the bike seat a lot more comfortable and should hopefully encourage them to keep going.
Should you decide to tackle the Windermere Wheeling route in the Lake District, for example, this stretches for five miles and will take around two hours, depending on how leisurely you make it. Similarly long cycle paths can be found across the other national parks, which is why it is important for all of the family to be dressed in the right gear. It can ruin an otherwise perfectly-good bike ride if people have to keep stopping as they are getting saddle sore, too hot or weighed down by the rain.