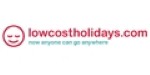 Ibiza beach holiday at Paseo Vara de Rey
Friday, 26 February 2010 12:00 AM
---
Say the name "Ibiza" and most people immediately think of a party island made for those who want to drink and dance the night away.
It is true that the nightlife on the Spanish isle is humming, but Ibiza holidays can encompass this and much, much more – not least the sun-soaked beaches along the Paseo Vara de Rey.
What is the Paseo Vara de Rey?
This is the main street that runs through Ibiza and it takes its name from the Spanish general Vara de Rey. A statue of the soldier is a popular attraction on the island.
Cheap holidays in Ibiza are a way of experiencing hot summers, mild winters and stretches of unspoilt and secluded beaches.
Stay on the Paseo Vara de Rey or close by and you can be guaranteed a good spot for a seaside holiday, where you might soak up some Mediterranean sun or explore hidden coves.
Beaches
There are, in fact, more than 50 beaches along the island of Ibiza stretching along over 30 miles of coastline.
You can expect clear waters, golden sand and bars, restaurants and watersports facilities along the larger ones.
But there is no need to spend all your time on the beaches themselves, as the Paseo Vara de Rey is worth exploration itself.
Food, drink and shopping
Having worked up an appetite with swimming and sunbathing, you can enjoy some food along one of the many restaurants lining the main street, or take some time out to go shopping along it.
The road is well known for the designer boutiques and outlets littering it. Along the Paseo Vara de Rey, however, you can shop by day and party by night.
It hosts a number of bars and restaurants, such as Cafe Mambo, where you can watch the sunset while drinking and dancing in preparation for the rest of the night, or try some genuine Ibizan cuisine at Can Alfredo.
There is no reason why Ibiza holidays need to cost the earth and for an inexpensive getaway, you can enjoy all the cultural and celebratory benefits of a city combined with the peace and beauty of natural beaches.