Our guide to London's best parks
Friday, 23 March 2012 9:45 AM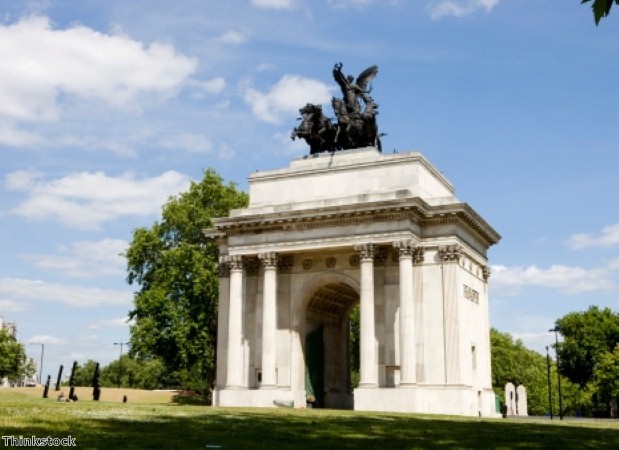 ---
Think staying in cheap London hotels is all about spending your days pounding the pavements enjoying the sights and sounds of the bustling metropolis? Well, you may be pleasantly surprised to learn there are plenty of green havens you can visit, as well as the typical city sights.
It is likely that wherever you book your cheap hotels in London, you'll be only a stone's throw from one of its famous – and beautiful – parks. Scheduling a visit to one of them allows you to enjoy the best of both worlds – a city break where you have the chance to relax in the great outdoors.
There are plenty to choose from, but here are our picks for the best parks in the city.
Hyde Park
If you're staying in hotels in central London, you won't have far to go to reach this oasis in the city. Arguably the capital's most famous green space, Hyde Park is home to 4,000 trees, traditional English rose gardens and a lake – so whiling away a few hours here will almost make you feel as though you're in the countryside.
On sunny days, Londoners flock here, whether for an al fresco bite to eat during their break from work, or for a day out with the kids. You can make like a local and simply sit back on the grass and enjoy the sun, or take a stroll around the lake. There are also trails that lead you past some of the park's most famous sights, such as the Diana, Princess of Wales Memorial Fountain.
St James's Park
It's easy to find this attraction, as it's surrounded by three royal palaces. St James's Park is a staggering 53 acres in size – so there's plenty of space for you to put up a deck chair and relax on sunny days.
As well as Londoners, you'll be sharing this park with some other unusual residents – pelicans. The birds can often be viewed paddling in the lake, but to see them all it's worth visiting at 14:30, when they are fed.
The Regent's Park
This is one of the most visually striking parks in the city, having been designed by the famous architect John Nash during the reign of George III.
The Regent's Park is also the largest area for outdoor sports in the capital and you'll find people playing football, rugby and cricket here. At the weekends, you can take in an amateur ball game while listening to music coming from one of the bandstands. Before you leave, stroll to the top of Primrose Hill to enjoy views across the capital.
Greenwich Park
If you're passionate about history, Greenwich Park is the place to come. This is the oldest of London's enclosed royal parks and boasts views across the River Thames. Part of the Greenwich World Heritage Site – where the Prime Meridian Line can be found – it is even home to a herd of deer.
This is a great spot to take a break between visiting some of the capital's most popular tourist attractions, such as the National Maritime Museum and Royal Observatory. There is a choice of places to eat – including The Honest Sausage. It's not only sausages on the menu though, and you can also tuck into a bacon roll and sweet treats like cakes and puddings.