Thinking of travelling to France? Nobody would blame you for wanting to spend your entire time in the South of France lounging by the pool or on the beach, but if you want to break out and experience more of what this beautiful area has to offer, there's plenty more to do. Adventure lovers can go sailing, horse riding, go-karting or try out some new watersports, and there's also tennis, lush hotels, gourmet dining, top-of-the-line shopping and buzzing nightlife. Bon voyage!
Here is a run-down of some of the best luxury locations to visit in the South of France.
Antibes and Juan-les-Pins
Antibes and Juan-les-Pins, two resort towns in close proximity to one another, attract the rich and famous, particularly during the summer – July is when the world-renowned jazz festival is in town. Roam the narrow streets or visit the Musée Picasso, which is where Picasso once lived and which is now home to much of his work. The area may be one of the biggest yachting destinations, but it manages to uphold its relaxed vibe.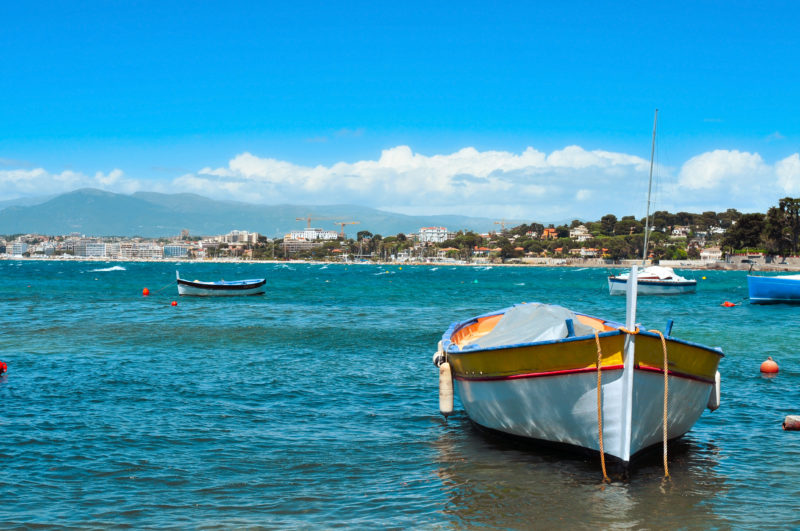 Cannes
Shop at designer boutiques like Cartier, Celine and Chanel along the Promenade de la Croisette, then explore the rest of Cannes with the help of a Vespa and a guide. Or for the glitziest and most relaxing South of France experience possible, head to one of the nearby beaches for a day in the sun. If you're in the mood to party throughout the night, make your way to Baoli Beach ­– once the clock strikes midnight, the restaurant will turn into a lively nightclub.
Saint-Jean-Cap-Ferrat
Saint-Jean-Cap-Ferrat is a holiday favourite amongst aristocrats and millionaires, and your time here can be spent soaking up the sun or getting a healthy dose of culture. The Plage de Passable isn't nearly as crowded as other South of France beaches – it can be found in a small cove with views of the Bay of Villefranche, and it's outfitted with loungers, a restaurant and if you're in the mood, water sports. You may also want to explore the themed gardens at the Villa Ephrussi de Rothschild.
Monte Carlo
Monte Carlo may be tiny, but it definitely isn't short on luxury. View the mega yachts that collect here; peek at Prince Rainier III's private, antique car collection; or roll the dice at the Le Casino. If you're in town for the Grand Prix, consider booking one of these luxury packages.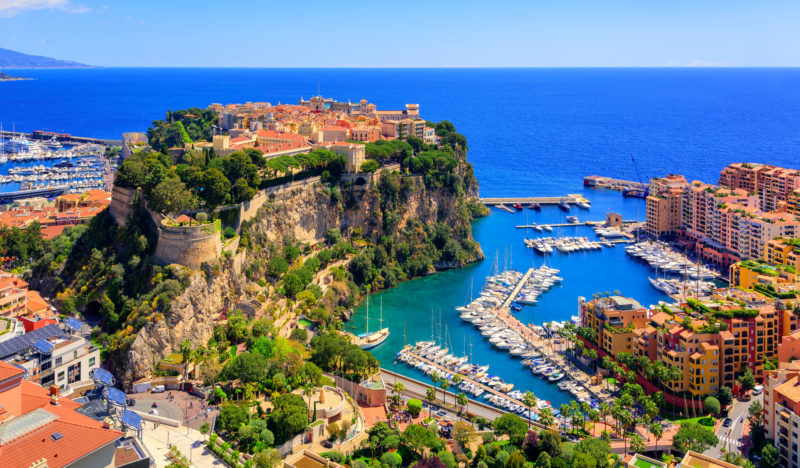 Nice
As France's fifth largest city, Nice is one of the South of France's more urban destinations. While it's cosmopolitan, though, it's still laid back, with a gorgeous seafront that overlooks the Bay of Angels. Take in ballet, opera or symphony (and the 19th-century architecture) at the Opéra de Nice or go shopping at the popular Galeries Lafayette department store, a sister branch of Paris' flagship store. Art lovers should head to the Musée Matisse or the Musée Marc Chagall. When you're done sightseeing, grab a lounger by the sea and sit back while servers deliver mouthwatering appetisers and cocktails.
Provence
Provence has a good reason for boasting some of France's freshest, most flavorful cuisine: it's the largest producer in the country of fruits, vegetables and herbs, not to mention its large olive harvest that culminates in delicious oil. Foodies should take advantage of a truffle hunting experience ­led by an expert. There are also over 600 winemakers here, producing mostly rosés and fine reds. The vineyards have tours and tasting, but true aficionados should go to the Bandol area or Châteauneuf-du-Pape. For an outdoor experience, hike the gorgeous trails at Verdon Gorge, known to some as Europe's Grand Canyon.
Porquerolles Island
Just a 15-minute ride by ferry from Hyères is Porquerolles, the largest island of a three-island archipelago. The small village seems to be filled to the brim with local restaurants, and since there are no cars here you can safely cycle to your heart's content ­– make your way to Plage Notre Dame, one of the prettiest beaches around.
Saint-Tropez
We saved the best for last ­– it doesn't get much swankier than Saint-Tropez. Start your day with an espresso and a slice of cream-filled brioche at La Tarte Tropézienne, then pick up flowers and speciality foods at Places des Lices, a twice-weekly market. For a calm day, charter a boat to explore the area. If you're in the mood for something more energetic, though, you want Le Club 55 or Nikki Beach, both of which are known for spirited parties and famous faces. You may want to buy a pair of handmade-to-measure Rondini leather sandals, too ­– the brand has been around since 1927 and they're a summertime must-have.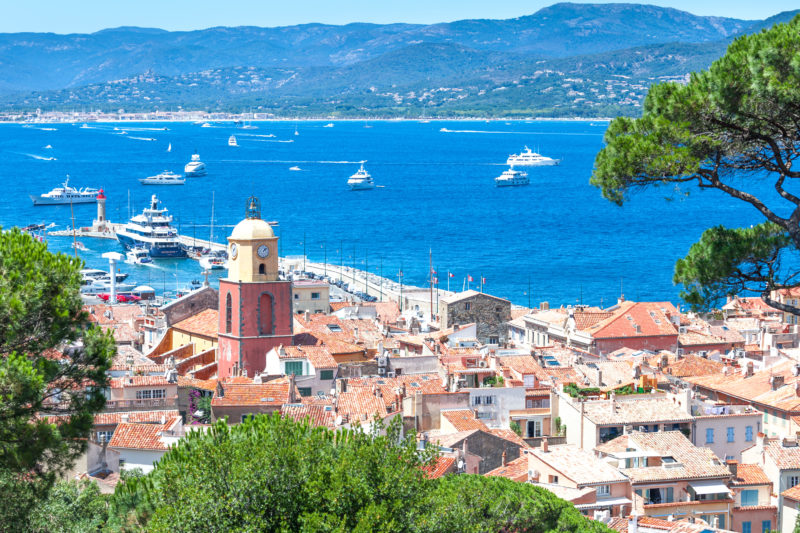 The South of France has so much to offer that you won't even scratch the surface during your visit unless you are planning a longer-term stay. For many people, they prefer to invest in their own property in France and call this slice of paradise their home. The diverse scenery and phenomenal Mediterranean climate are just the beginning of life in this stunning locale.