Enjoy yacht charter holidays in Greece with Sunsail
If you've always dreamt of having the freedom to discover some of the Greek coastline from the comfort of your very own yacht then you should come to Sunsail and make that dream a reality.
We can provide you with a bareboat yacht charter, giving you the opportunity to take to the seas with your friends and family for an exciting journey of discovery.
And it doesn't matter if you've never sailed before, we have packages to suit all levels of ability so wherever you go, you're sure to have a fantastic holiday.
Where can I go on yacht charters in Greece?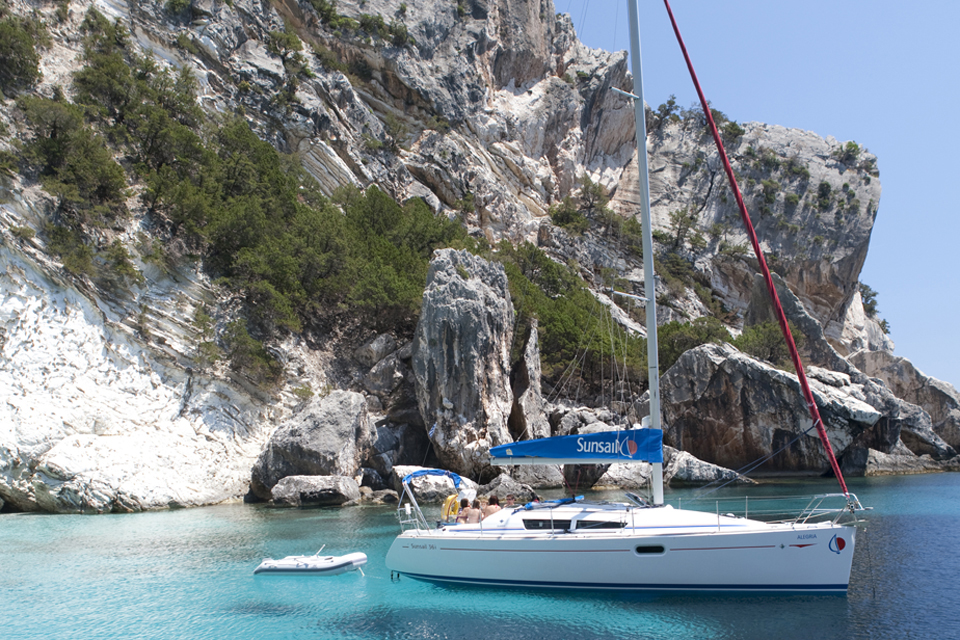 When it comes to yacht charters in Greece, you will have a number of options to choose from.
As the nation has vast stretches of coastline and is, of course, famous for its many islands, you can be sure that you can find your perfect sailing destination. Here at Sunsail, we can offer you a yacht charter in Greece in three distinct locations – on the Ionian Sea, at the tip of Greece in the Saronic Gulf and in the Aegean Sea.
If you are new to sailing then our base at Vounaki on the Ionian Sea is the ideal place to start. Here you can look forward to easy sailing conditions, giving you plenty of opportunities to learn the ropes and perfect your skills on the high seas. Much of the sailing around this destination is line-of-sight, which makes it a great place for beginners or those who want to build up a bit more experience. Families enjoy the peaceful waters of the Ionian Sea too, with lots to keep the kids occupied – including a water-park at Monastery Bay. The calm, clear waters mean that you can moor up wherever you choose to indulge in a spot of snorkelling, or head ashore at one of the secluded beaches you find as you drift along the coast.
But if you are more experienced when it comes to sailing and are looking for something a little more challenging on your yacht charter holiday, then you could find the waters of the Aegean Sea are perfect. Sailing conditions here can be varied so you can select a route that is suited to your abilities and then enjoy the journey. With numerous fishing villages boasting traditional Greek restaurants all along this stretch of coastline, you will never be short of somewhere to stop and drop anchor for an afternoon on dry land. Choosing yacht charter holidays here will also give you access to the stunning Sporades Islands, which are home to golden beaches and quaint villages. The laidback atmosphere of this group of islands will ensure you have a relaxed break and you can navigate between their small harbours and beautiful bays at your own pace.
Another option if you want to enjoy a yacht charter in Greece is to start in the capital of Athens, where you can take a tour of some of the city's historic sights before you set foot aboard your boat. From here you can take to the waters of the Saronic Gulf, which are relatively easy to navigate and have steady, predictable winds, making it an ideal choice for someone with reasonable experience who is ready to explore somewhere different. In addition to experiencing the sights and sounds of Athens, you can set sail to the picturesque island of Amorgos, which was the backdrop to Luc Besson's film The Big Blue. Sailing in this region will also give you the chance to enjoy some Greek nightlife in some of the livelier spots you pass, so if you are looking for some entertainment in the evenings then this could be for you.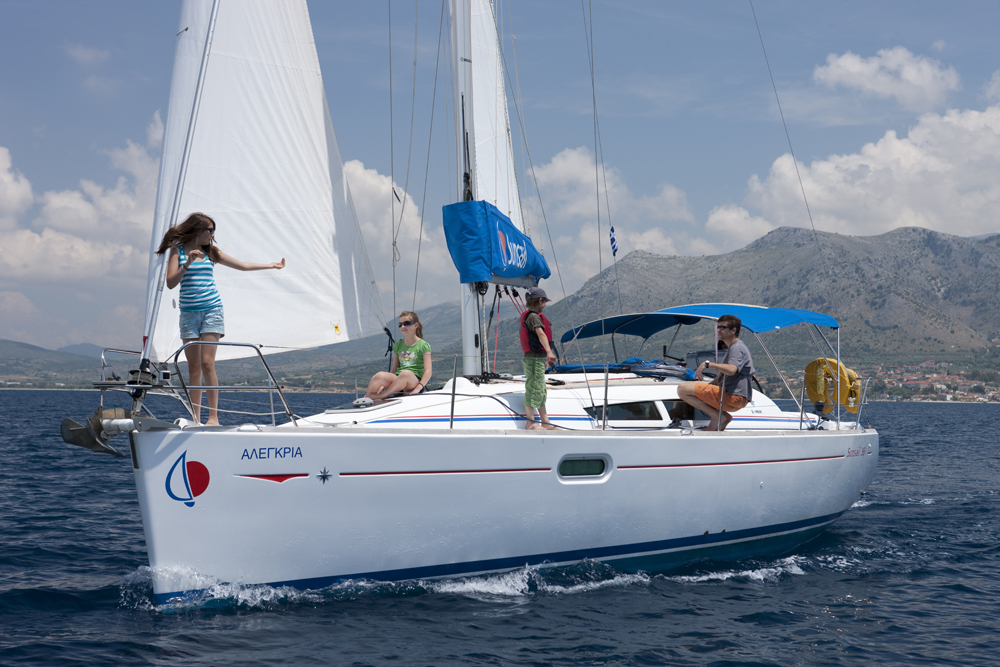 That said, there are still numerous secluded and peaceful spots to drop anchor, particularly around the island of Syros, where you will also find sights of historic and cultural interest and several museums.
Book Greek yacht charters with Sunsail
Here at Sunsail, we have been helping people take to the water and enjoy sailing breaks for more than 30 years. With our depth of experience, as well as our cutting-edge fleet, you are sure to have a wonderful holiday, regardless which destination you choose to visit.
When you book a yacht charter with us, we will provide a full service to help you make the most of your break. On board you will be provided with towels, bed linen, snorkelling gear and cooking gas to make your stay a comfortable one.
All of our boats also come with a dinghy tender so you can head ashore easily whenever you wish.
And with sailing schools at every departure point, even if you've never set foot on a yacht before, you can be confident that you'll be out and about with the wind in your sails in no time.
---