Experts reveal their top picks for English Tourism Week
Monday, 18 March 2013 2:56 PM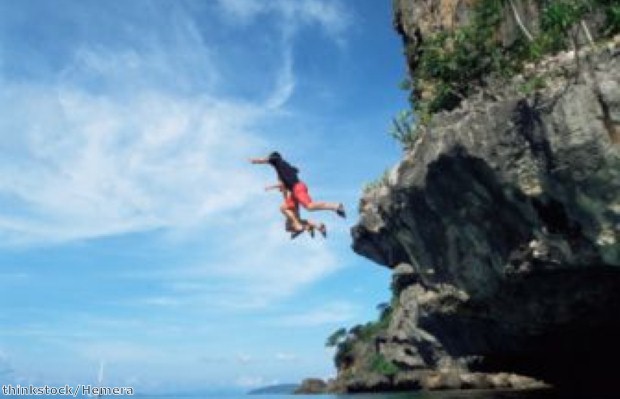 A panel of experts, including Bill Oddie (and Wallace and Gromit!), have spent weeks trawling through over 800 submissions to select the top 101 things to do before you go abroad in honour of English Tourism Week.
VisitEngland's asked people to nominate their favourite things to see and do in England, via their Facebook app, and had such a good response that the tourist board had to enlist a team of experts to select the cream of the crop.
Wallace & Gromit, Bill Oddie, Sonali Shah, Clemency Burton-Hill, Skye Gyngell and a Yeoman Warder from the Tower of London each had their own entries to judge from the following categories: Food & Drink, History & Heritage, Arts & Culture, Health & Fitness, Wildlife & Nature and 'Because it's Awesome'.
The complete 101 list, alongside the winner of the "Because it's Awesome" category, judged by Wallace & Gromit, will be revealed on St George's Day (April 23rd).
In anticipation, and to celebrate English Tourism Week, VisitEngland have released a sneak peek of the ultimate English bucket list:
Actor and former presenter of BBC's Springwatch and Autumnwatch Bill Oddie's category was Wildlife & Nature and he chose The Farne Islands in Northumberland.
He said: "There are just a few places that I would recommend to anyone and feel absolutely confident that they would have an unforgettable experience. The Farne Islands in Northumberland is one of them. I'd recommend April to early September, with June and July for maximum bird activity. I have visited sea bird colonies all round the world and believe me the Farnes are the best place to literally walk amongst terns, shags, kittiwakes and the photogenic and endlessly entertaining puffins. Simply the best."
Sonali Shah – host of World Triathlon series, Crufts reporter and part of the London 2012 presentation team – lent her expertise to the Health & Fitness category and chose coasteering in Cornwall "because it sounds like a super-charged version of something many of us will have tried as kids on a seaside holiday."
Clemency Burton-Hill – regular face on BBC2's Culture Show and BBC Proms – chose the South Bank for the ultimate Arts & Culture destination. "The ultimate Arts & Culture pick for me would be the South Bank of the Thames – incorporating in such a concentrated space the Saatchi & Hayward Galleries, the National Theatre, the BFI, the Royal Festival Hall, Queen Elizabeth Hall, outdoor book stalls and other cultural shops, and a little further down, the Globe Theatre and Tate Modern. Plus breathtaking views of magnificent cultural landmarks," she said.
Other experts included the Michelin-starred chef Skye Gyngell and Barney Chandler – Yeoman Warder at the Tower of London and guardian of the country's culture and traditions.
English Tourism Week 2013 is a week-long celebration of events from the March 16-24th showcasing the quality and vibrancy of the visitor experiences and the value our industry brings to our nation.